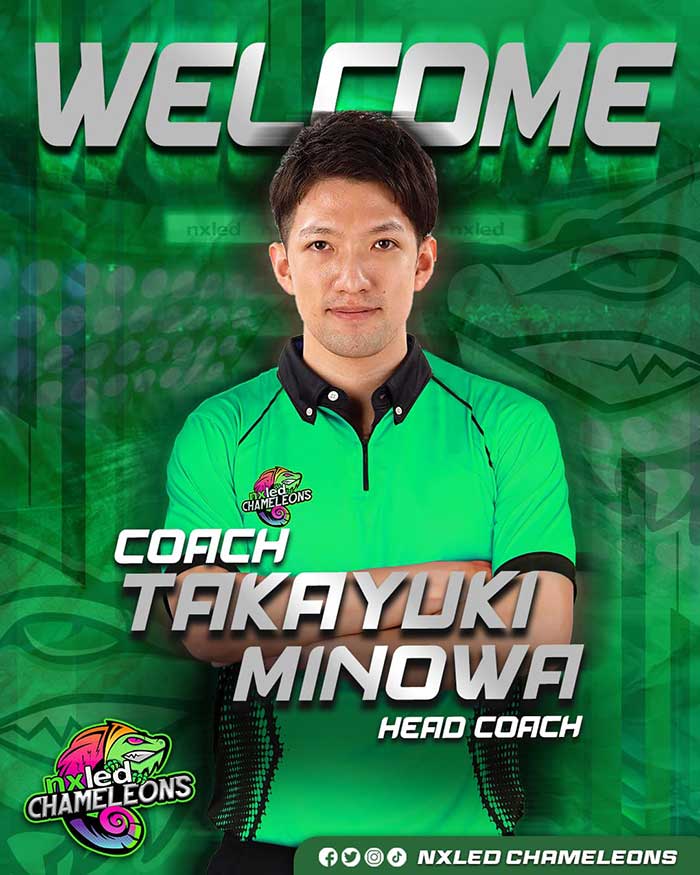 By Leobert Julian A. de la Peña
The debuting NXLED Chameleons are ready for their first season in the Premier Volleyball League (PVL) set to kick off this coming October.
In an official announcement last September 23, 2023, the Chameleons welcomed Japanese tactician Takayuki Minowa as their head coach for the All-Filipino Conference.
Minowa is the husband of Filipina Japan Volleyball League import and PHL national team legend Jaja Santiago.
"Bringing in his expertise to the NXLED Chameleons is a multi-titled coach from the Land of the Rising Sun! Welcome to the NXLED Chameleons, Coach Takayuki Minowa," wrote NXLED.
Before accepting the job, Minowa had numerous coaching duties in Japan including the assistant role for the Japanese national team during the AVC Cup.
The Chameleons said that Minowa will bring in a different perspective in coaching and will help a young team blossom into a contender once the PVL All-Filipino Conference begins.
NXLED is a company that provides luxury lighting in the Philippines and is one of the newest stores where you can purchase a curated selection of modern accent lights.
The company is under the Akari Lighting & Technology Corporation which joined the PVL two conferences ago.
However, NXLED is yet to reveal its complete player roster alongside the pool of assistant coaches that will work hand-in-hand with Minowa.
Their sister company meanwhile, the Akari Chargers, is on its way to their desired path after acquiring super rookie Faith Nisperos last conference.
Mentoring Nisperos as the team's next franchise player is national team staple and veteran outside hitter Dindin Santiago-Manabat.