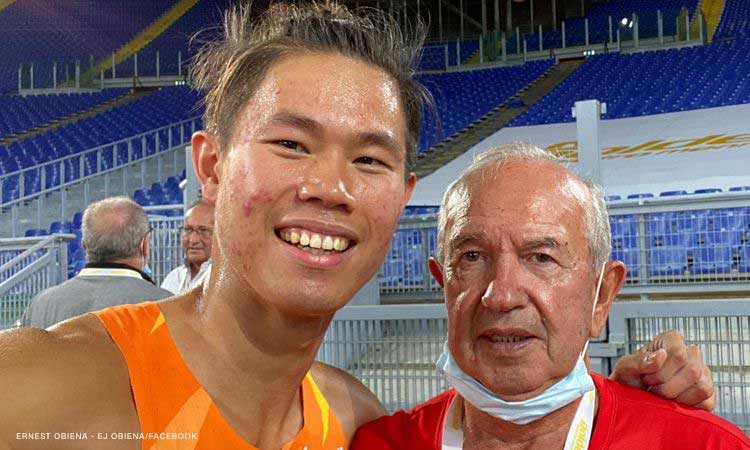 By Leobert Julian A. de la Peña
EJ Obiena's head coach Vitaly Petrov recently released a statement amid the ongoing issue with the Philippine Athletics Track and Field Association (PATAFA) and slammed the sports organization and its president Philip Juico.
According to the Ukrainian legendary coach, he never reached out to PATAFA and claimed that Juico's proactive questioning misled him which made his ward look bad in the results.
In reply to PATAFA's statements that Petrov called their attention due to Obiena's delayed payments to him, the Ukrainian denied the allegations and confirmed that he never initiated any conversation about his student.
"I have no issue with EJ Obiena. Thirdly, I never have reached out to PATAFA, and I never initiated any complaint against EJ Obiena," Petrov wrote in his official statement.
Petrov also announced that Obiena already paid his total salary as a coach and defended his mentee from PATAFA's allegations of giving the payment late.
"There is no doubt that sometimes EJ has paid me late, and sometimes in irregular tranches and he explained to me that this is caused primarily by PATAFA sending his allowance and my payments months late. This does not bother me," added Petrov.
However, in reply to Petrov's written statements, Juico responded that the Ukrainian coach knows the situation and rejected some of what he said.
"Petrov was asked and he answered freely and even volunteered information. He was fully aware. He knows the truth," said Juico.
Juico even shared that Petrov acknowledged him as a huge help in recovering Obiena's unpaid fees to them.
According to ABS-CBN News, an email was sent to them by Juico, containing a questionnaire answered by Petrov that surprised him and PATAFA.
"It was a shock for me to find out that all these years the PATAFA paid me some money. I still could not believe that EJ could take this money for personal purpose as out of relations were always not only professional but friendly," wrote Petrov in the email sent by Juico to ABS-CBN.