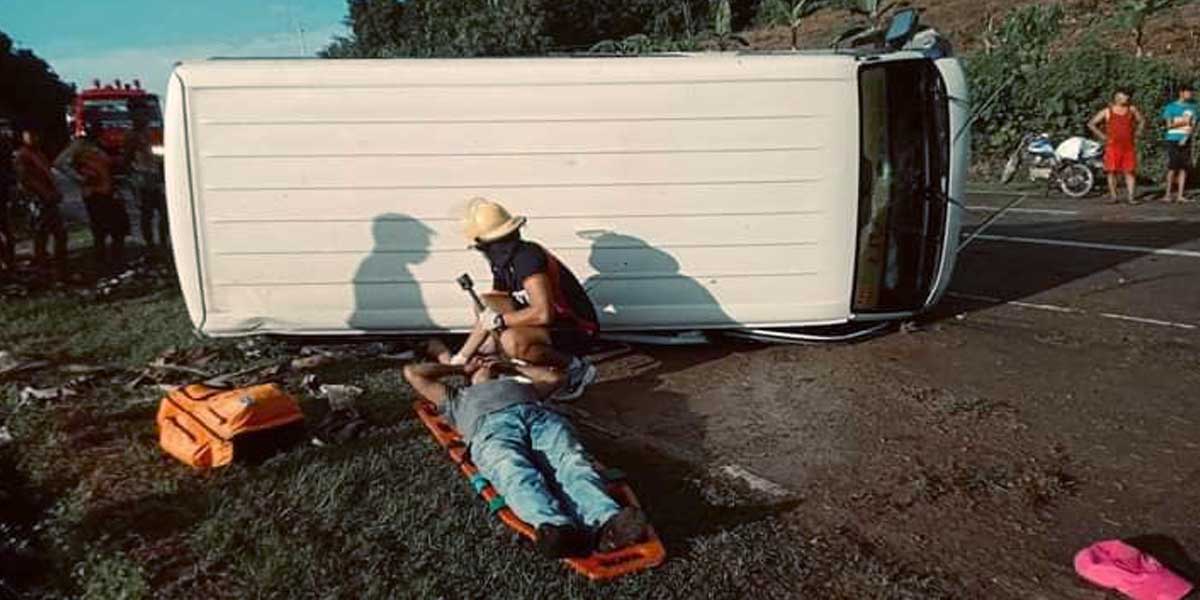 By Jennifer P. Rendon
A woman was killed while five others were wounded after the passenger utility van they were riding flipped on the highway in Barotac Viejo, Iloilo early morning of June 4, 2022.
Police identified the fatality as Myra Paro, 41, a resident of Barangay Omio, Lemery town.
It was believed that Paro succumbed to head injury.
Wounded were Margie Pasinao, 40, of Barangay Agahon, Passi City, Iloilo: Jonna Nolledo, 24, of Barangay Sagrada Familia, Dumarao, Capiz; and Wilflor Boncal, 47, and her six-year-old daughter Danielle Bryce from Barangay Poblacion, San Rafael, Iloilo.
The van driver, Leonel Ocson, 42, a resident of Barangay Poblacion, San Rafael, Iloilo also suffered injuries on his leg.
The victims were riding a Toyota Hi-Ace commuter van when Ocson allegedly lost control of the vehicle while navigating through a road curve at Sitio Cagay, Barangay Rizal, Barotac Viejo.
The van came from San Rafael town and was on its way to Iloilo City when the incident happened.
Witnesses claimed that the driver was speeding when the incident happened. The wet road could also be a factor causing the vehicle to slide before it flipped.
Ocson is placed in police custody for proper disposition of his case.