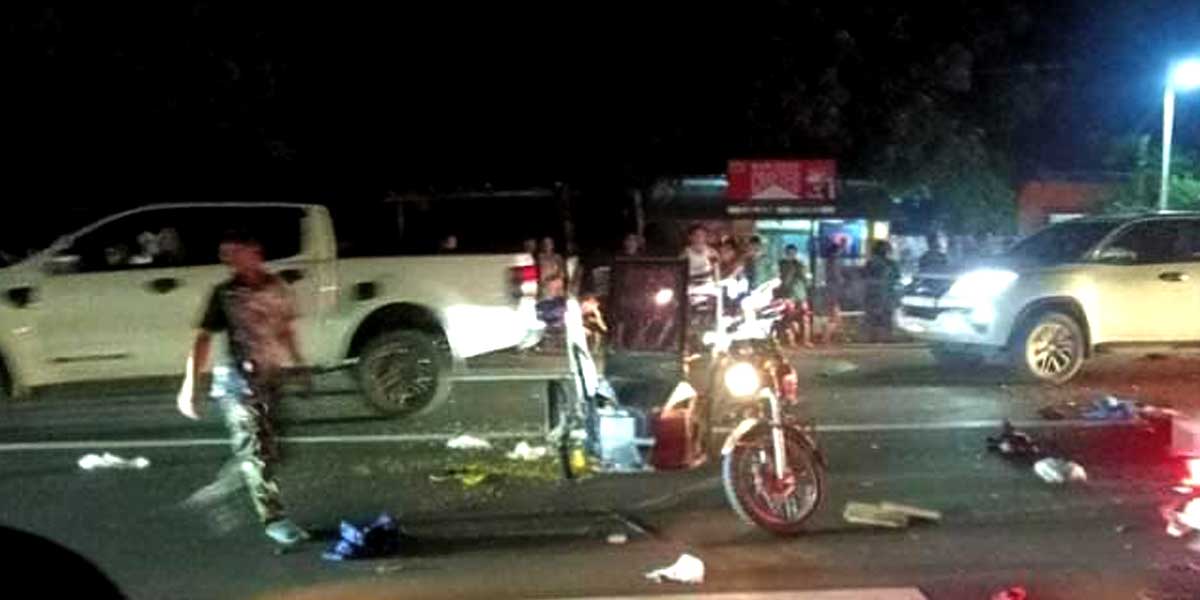 By Jennifer P. Rendon 
A 56-year woman died while five others were wounded after a motorcycle collided with a tricycle evening of June 18 at Pototan, Iloilo.
Police identified the fatality as Roditha Rondobio, a resident of Barangay Jibao-an, Pavia town.
The incident wounded Roditha's husband, 60-year-old Danilo Rondobio, the one driving the tricycle. Also injured were their relatives 22-year-old Rosalyn Selverio, a one-month infant, and a three-year-old child.
Motorcycle driver Zeum Gabriel Abaygar, 22, of Barangay Tagbak, Jaro, Iloilo City is in critical condition.
Major Roy Tayona, Pototan police chief, said that Danilo and his four passengers were passing through Barangay Malusgod around 7:50 p.m. Sunday when they were rammed from behind by Abaygar's driven motorcycle.
The two vehicles were running in the same direction.
Tayona theorized that Abaygar's Yamaha NMax motorcycle was speeding which led to the crash.
Members of the Bureau of Fire Protection and Pototan Municipal Disaster Risk Reduction and Management Office (MDRRMO) brought the casualties to Iloilo Provincial Hospital for treatment.
Roditha Rondobio was declared dead on arrival.