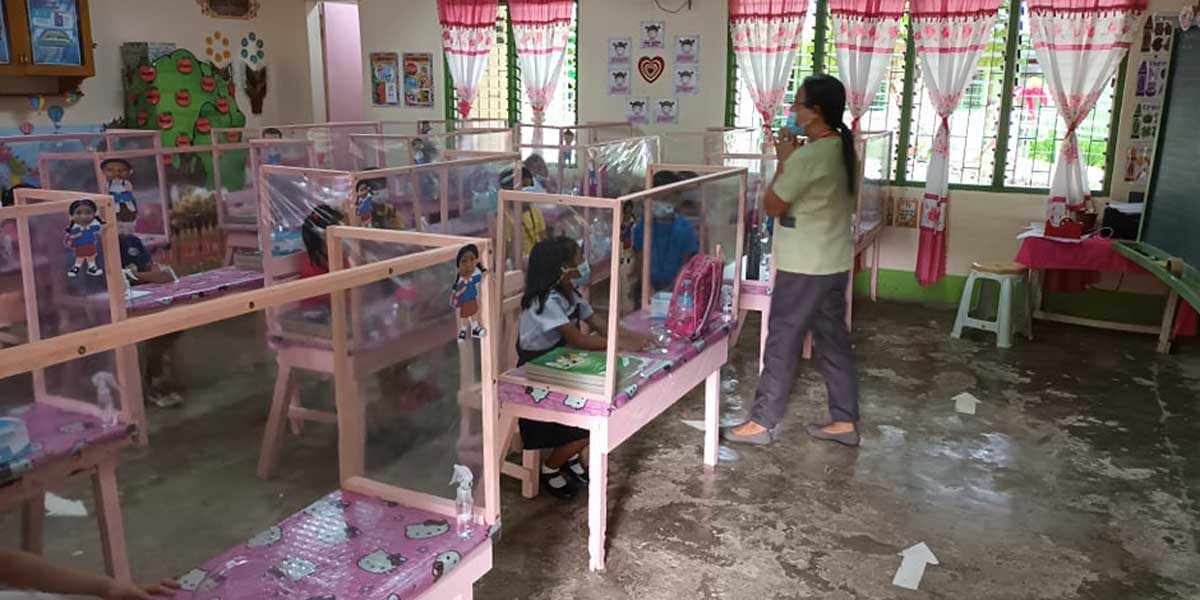 More than 24 percent or 1,247 of 5,068 schools in Western Visayas are ready for limited face-to-face (F2F) classes as of May 11.
Department of Education (DepEd) Western Visayas information officer Hernani Escullar Jr. said 913 have yet to start the onsite classes.
"They are passers of our school safety assessment test and have been recommended by our division offices for validation by our regional team," Escullar said in an interview on Tuesday.
Others have yet to secure the concurrence of their local government units or are being lined up for validation by the regional composite team.
Escullar said those who could not start with the limited face-to-face classes this year but have already passed the regional validation may begin in the next school year.
"Somehow this is a preparation already for the next school year although there is no direct mandate from the central office yet," he added.
Escullar said if the downtrend in Covid-19 cases in the region continues, there is a possibility that most schools can start their limited F2F classes.
Since classes will end on June 27, DepEd Western Visayas will dedicate the two-month break for the validation of schools that are willing to implement the limited physical classes.
"We will wait for the new guidance under the new management of DepEd," he said. (PNA)