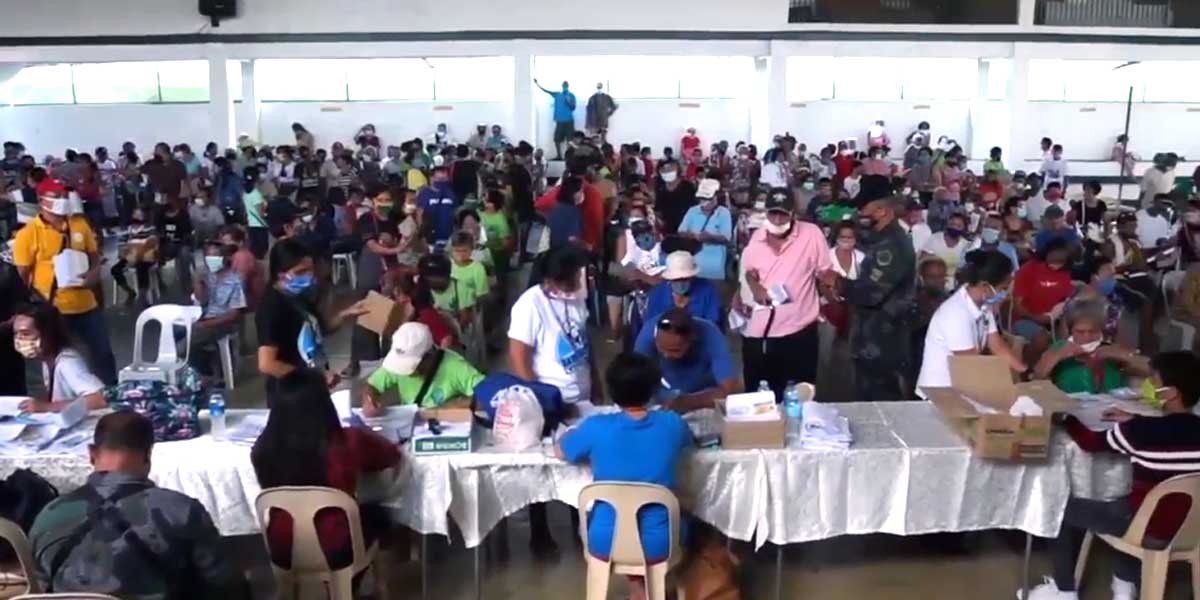 By Rjay Zuriaga Castor
The Department of Social Welfare and Development Field Office VI (DSWD-6) in its social pension program, has provided financial assistance to 354,902 indigent senior citizens in the second semester of this year.
In a press conference held on Monday, DSWD-6 announced that as of October 20, they have distributed social pension checks to 92 percent of their target beneficiaries out of a total of 385,954.
Gretchen Taleon, DSWD-6 focal person for the social pension program, reported that they have successfully achieved 100 percent distribution of social pension to senior citizens in Bacolod City and the provinces of Aklan, Antique, and Guimaras.
In the province of Iloilo, the agency has reached 93 percent distribution, while Iloilo City has reached 65 percent. Capiz and Negros Occidental have 87 and 84 percent, respectively, of senior indigents receiving their social pensions.
The province of Iloilo has the highest number of registered senior citizens at 152,748.
Meanwhile, DSWD-6 reported that they completed the distribution of social pensions in 133 local government units in the region on May 26, with a total of P1.1 billion in funds disbursed.
The Social Pension Program for indigent senior citizens is an additional government assistance mandated under "The Expanded Senior Citizens Act of 2010."
Annually, indigent senior citizens are entitled to a monthly stipend of P500 or a total of P6,000, which is given in two tranches or per semester.
Senator Christopher "Bong" Go, chairman of the Senate Committee on Health and Demography, has recently urged the DSWD to promptly update the list of indigent senior citizens.
He noted that this is to properly implement Republic Act (RA) No. 11916 or the "Act Increasing the Social Pension of Indigent Senior Citizens."
RA No. 11916, which became law in 2022, mandated a significant 100 percent increase in the monthly pension for indigent seniors, raising it from P500 to P1,000.
In the proposed 2024 national budget, the Department of Budget and Management (DBM) has allocated P49.81 billion for the social services sector budget. This budget represents nearly double the P25.30 billion allocated in the 2023 General Appropriations Act.