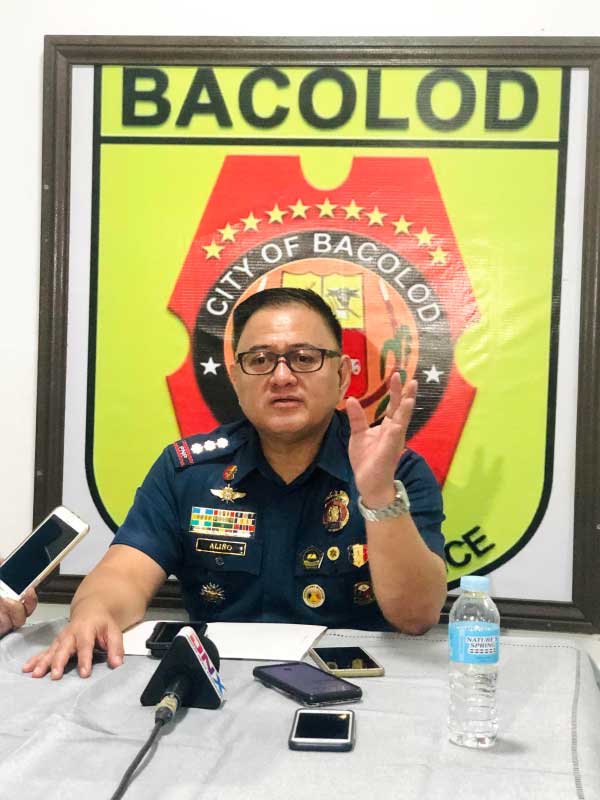 By Glazyl Y. Masculino 
BACOLOD City – The Bacolod City Police Office (BCPO) seized 1920.52 grams of illegal drugs worth P13,059,536 from April 18 to June 18.
This drug accomplishment covered the two-month stint of Police Colonel Noel Aliño upon his assumption as BCPO acting director three months ago.
A total of 100 anti-illegal drug operations were conducted which resulted in the apprehension of 114 suspects.
This included the recent big drug haul of the BCPO in Barangay Pahanocoy, wherein personnel of Police Station 8 confiscated 800 grams of suspected shabu worth P5,440,000 from a young man last Sunday.
Aside from the campaign against illegal drugs, the BCPO also arrested 29 Most Wanted Persons (MWP) and 69 Other Wanted Persons (OWP).
With regards to the anti-illegal gambling operations, the city police force conducted 46 operations, resulting in the arrest of 157 individuals and the confiscation of P12,335 bet money.
For the campaign against loose firearms, the BCPO arrested six persons and confiscated seven firearms.
Eight firearms with unrenewed licenses were deposited and 21 loose firearms were surrendered in the said period.