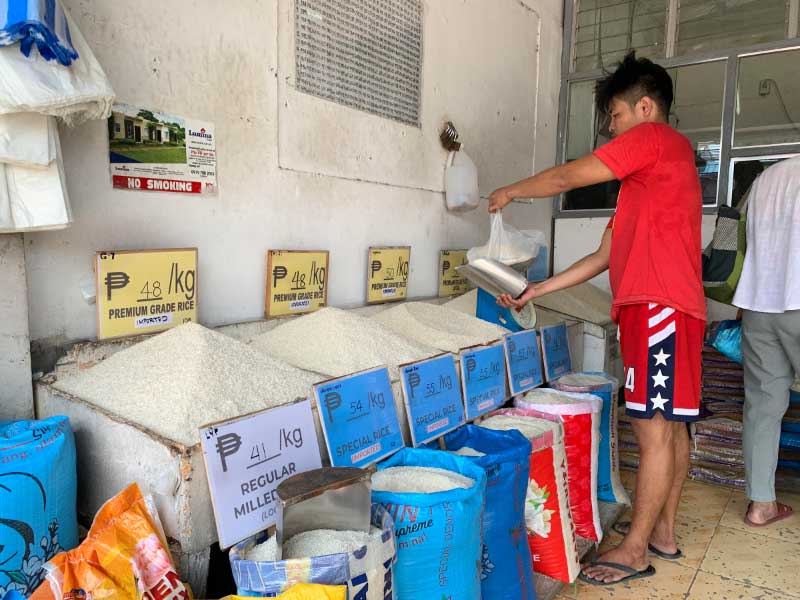 By Jennifer P. Rendon
Sari-sari store owners engaged in selling rice will get their own subsidy following the imposition of a price ceiling of rice in Western Visayas.
The Department of Social Welfare and Development (DSWD)-Field Office VI will release a total of P14.4 million on Thursday, September 28.
Atty. May Rago-Castillo, DSWD-6 public information officer, said the amount is intended to benefit 1,321 recipients who are mostly sari-sari store owners.
Just like the previous releases, they, too, will get P15,000.
The fund will also be sourced from the agency's Sustainable Livelihood Program (SLP)-Economic Relief Subsidy (ERS).
Negros Occidental will have the most number of beneficiaries at 335 with a subsidy amounting to P5 million while Iloilo province has 316 (P4.7 million).
Aklan will have 288 beneficiaries (P4.3 million); Antique with 148 (P2.2 million); Capiz with 147 (P2.2 million); Guimaras with 81 (P1.2 million); and Iloilo City with only six (P90,000).
Castillo reiterated that the provision of the subsidy aims to help small rice retailers cope with the impact of losses due to the imposition of a price ceiling and freezing of rice prices in the country as mandated by the President under Executive Order 39.
The relief assistance, which is a one-time subsidy, is designed with the aim of alleviating conditions of the vulnerable micro retailers, including sari-sari store owners, in the region.
Last week, the DSWD-6 also released a P14.4 million cash subsidy to micro rice retailers in Western Visayas.
Prior to that, the agency had given a P3.75 million subsidy to rice retailers in the region.