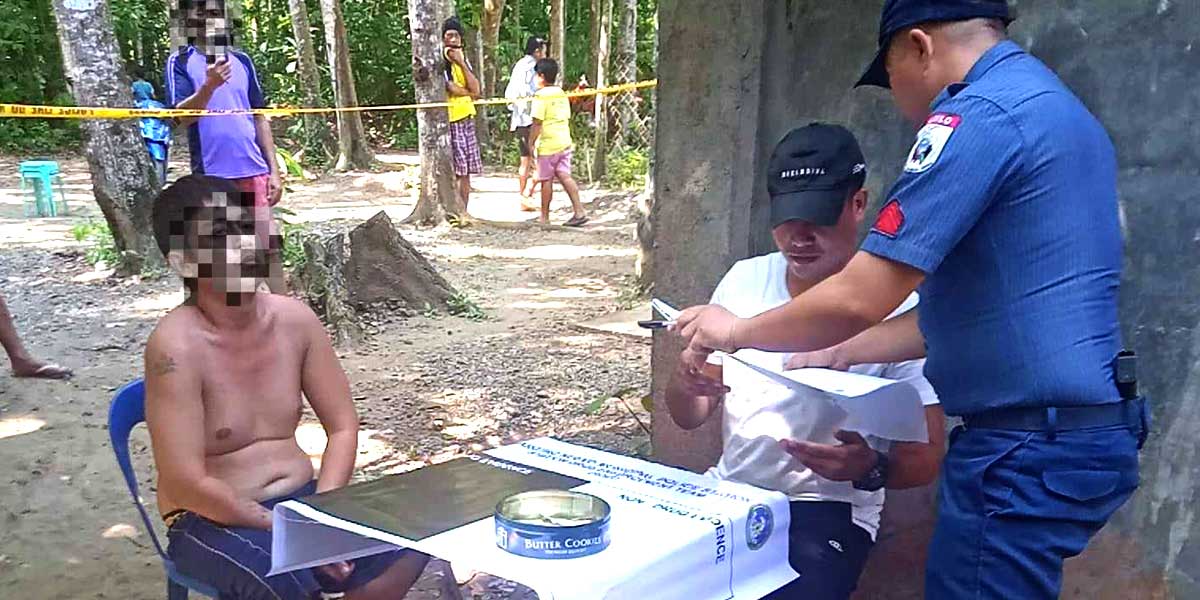 By Jennifer P. Rendon
Claiming it to be one of the hardest decisions he had to make, a father asked police to arrest his son who allegedly got hooked on illegal drugs.
Leo Latoza Jr. made the move after he allegedly caught his son, 28-year-old Maphil Latoza, in the act of using shabu at their home in Barangay Linao, Barotac Nuevo, Iloilo.
Latoza immediately called the Barotac Nuevo Municipal Police Station for assistance.
Major Jose Nemias Pamplona, Barotac Nuevo police chief, said they immediately responded and arrived at the Latozas' house around 9:25 a.m. of August 22.
"We immediately scoured the area and found a sachet of suspected shabu and shabu paraphernalia – an aluminum foil, a pair of scissors and a lighter – inside his room," he said.
According to Leo, he suspected that Maphil may been using illegal drugs again as the latter has been acting strangely lately.
When he confirmed his hunch, Leo did not hesitate to end his son back behind bars.
The father claimed he was hoping that this time around, Maphil would genuinely reform.
It was gathered that the suspect was arrested for a drug-related offense in 2016. He availed of the plea bargaining agreement and was released four years later.
In 2023, he was subjected to Oplan Tokhang after persistent reports of his alleged drug involvement.
He executed an affidavit of undertaking where he admitted to be using illegal drugs.
"He, in fact, pledged not to do illegal drugs again," Pamplona said.
Following his arrest, Maphil admitted to be using illegal drugs claiming that it gave him the energy for his job.
The suspect worked as a waiter for a seafoods restaurant in Arevalo, Iloilo City.
It turned out, he just started work for three days.
When he was asked later, he claimed that his strained relationship with his family affected him.
Maphil, the eldest in a brood of four, died several years ago. He claimed that his father seemed to always find fault in him.
Maphil also claimed he had a live-in partner but they called it quits recently.
He also denied owning the shabu and the shabu paraphernalia claiming he was surprised when his father presented it to the police and the media.
Despite the denial, Maphil will be charged again for violation of Section 11, Article II of Republic Act 9165 (Comprehensive Dangerous Drugs Act of 2002).