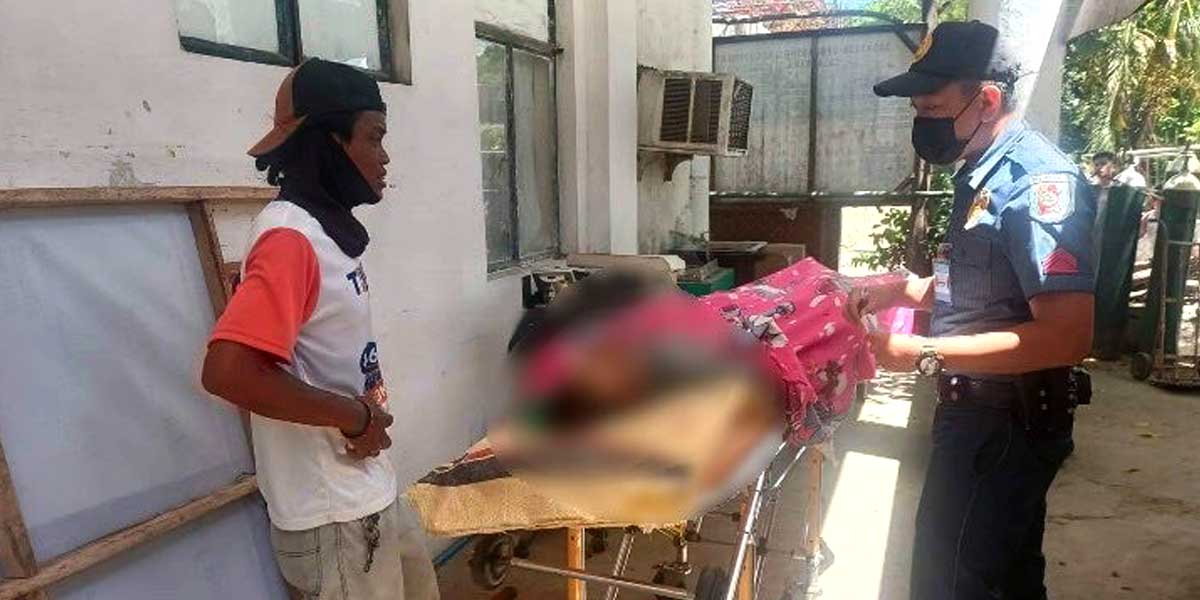 By Glazyl Y. Masculino
BACOLOD City – A father allegedly killed his son out of self defense due to a land dispute at Barangay Maaslob, Calatrava, Negros Occidental last Saturday.
Police identified the victim as Carlito Bini, 42, of Barangay Maaslob.
Major Lumyaen Lidawan, town police chief, said Carlito saw his father Rebico, 65, cutting some trees, which the former claimed to be his.
The victim then confronted Rebico until they figured in a heated argument, which led to a commotion, Lidawan said.
Lidawan said Carlito allegedly hacked his father first, but the latter parried the blow with his arm.
"Na block niya siguro ng kamay niya kay may mga pilas-pilas man ni ang tatay," he added.
Lidawan said Rebico retaliated with a bolo and wounded Carlito's knee and then fled. The father was later arrested in pursuit operation.
Police recovered two bolos from the scene.
Carlito was declared dead on arrival at a hospital, while the father also suffered minor injuries.
Lidawan said Rebico allegedly had previous threats from his son regarding their family-owned land.
"May threats na daw kasi ang tatay na papatayin daw siya," the police chief added.
Lidawan said that parricide charges will be filed against the father.