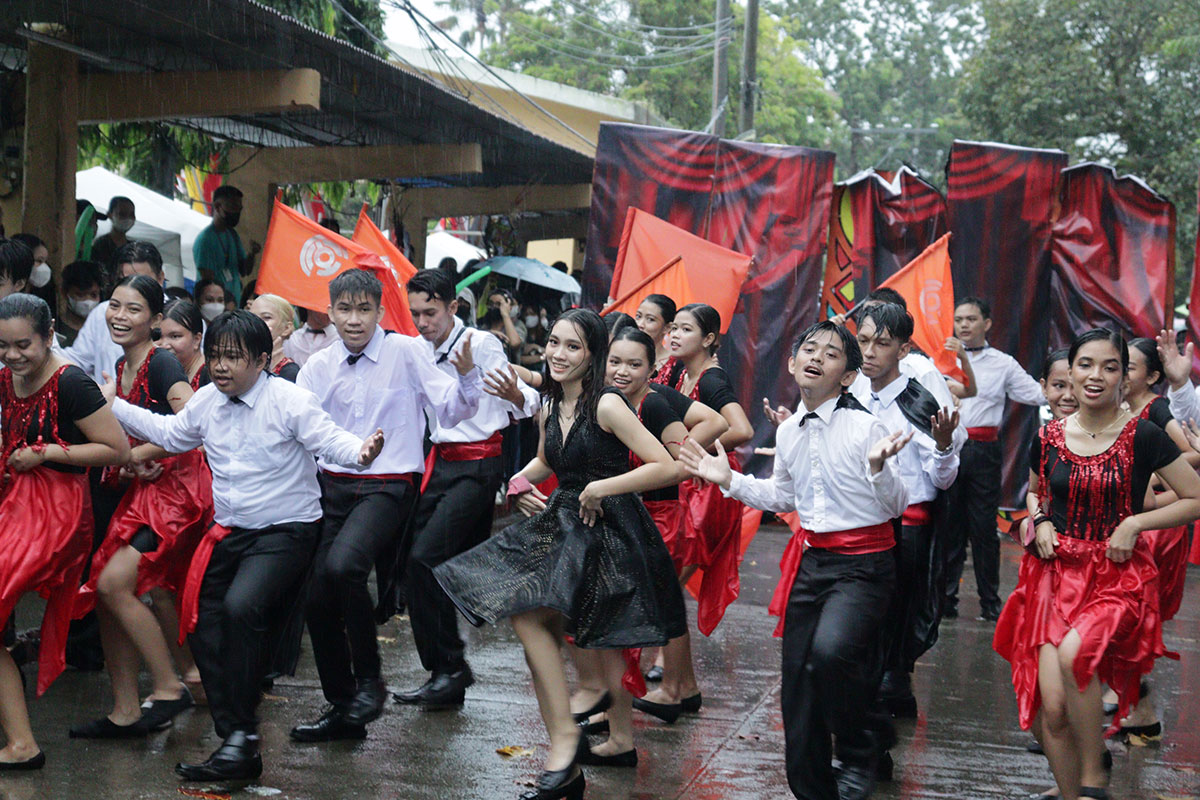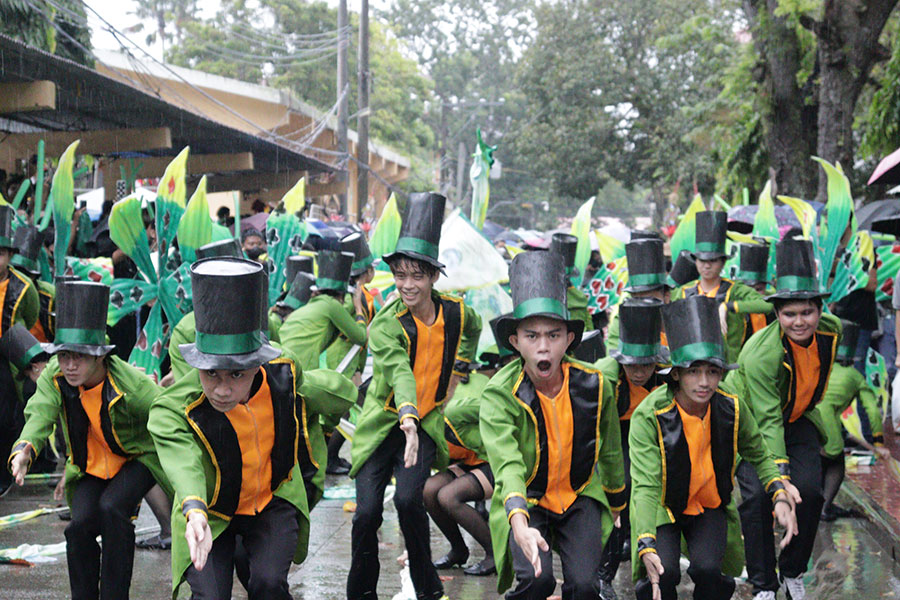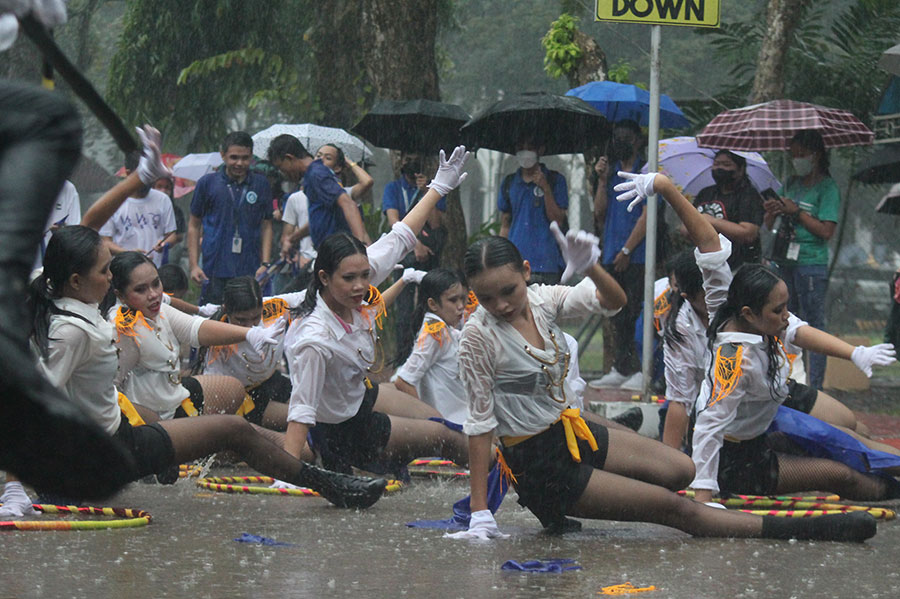 By Jennifer P. Rendon 
Thousands of families were affected following the incessant rain brought by Tropical Storm "Paeng" (Nalgae).
In an update as of 12 p.m. of Oct 28, 2022, the Office of Civil Defense (OCD)-Region 6 said Paeng affected 24,530 families (75,767 persons) from 124 barangays in Western Visayas.
Cindy Ferrer, OCD-6 information officer, said Capiz Provincial Disaster Risk Reduction and Management Office reported the most number of affected families at 17,542 families (52,138 persons).
These individuals came from 63 barangays in the municipalities of Maayon, Cuartero, Mambusao, Jamindan, Tapaz, Panay, Pontevedra, Dao, and Dumalag.
From less than 200 yesterday, Aklan recorded 4,649 affected families (14,786 persons) in five municipalities – Banga, Libacao, Kalibo, Malinao, and New Washington.
Meanwhile, only Passi City in Iloilo province has reported that Paeng affected 869 families (2,986 individuals).
The province of Negros Occidental logged 792 affected families (3273 persons) from the municipalities of Calatrava and EB Magalona, Sipalay City and San Carlos City.
In Antique, only Culasi town reported that Paeng affected 678 families (2,584 persons) in its 15 barangays,
But the reports indicated that 2,992 families (10,864 persons) were displaced and staying at evacuation centers.
Most of them are from Aklan with 1,452 families.
Meanwhile, 771 families are staying in evacuation areas in Capiz; Iloilo province with 349; Negros Occidental with 333; and Antique with 87.
Ferrer said some families chose to seek shelter outside of evacuation centers.
Meanwhile, flooding has been reported in the towns of Libacao, Altavas, Nabas, Kalibo, Numancia, and Balete in Aklan; Tibiao in Antique; Cuartero, Dumalag, Sigma, Jamindan, Mambusao, and Tapaz in Capiz.
Six villages in Bacolod City also reported flooding.
Ferrer said OCD-6 has received at least three reported landslide incidents. These are in Barangay Alaminos, Madalag, Aklan; Torralba-Daguitan Boundary in Banga, Aklan; and Barangay Castillo, Tibiao, Antique.
On the other hand, only Sipalay City in Negros Occidental has reported that 7 houses were totally damaged due to Paeng.
In Capiz, a resident of Pres. Roxas town died after he drowned while crossing a river Thursday afternoon, Oct. 27, in Barangay San Roque, Tapaz, Capiz.
Investigation by Tapaz Municipal Police Station identified the victim as JP Buendia of Pres. Roxas town.
Buendia was carried away by the strong water current while crossing a river. His body was found Friday at around 10:39 a.m. during a search and retrieval operation by responders.
According to reports from the Bureau of Fire Protection Tapaz, Buendia visited his friend in Tapaz a few days ago.
The victim went on a drinking binge with friends before the incident happened.
Meanwhile, local officials in the province suspended classes at elementary and high school levels, both in public and private schools on Thursday and Friday due to rains brought by Paeng.
Work in government offices was also suspended except for those in the frontline service.
Power supply was restored Friday noon in some areas of Capiz after the management of the Capiz Electric Cooperative (Capelco) shut down its system to prevent electrocution after some areas of Capiz got flooded due to heavy rains.
SUSPENSION OF CLASSES
Heavy rains and flooding also compelled the local government to suspend classes both onsite and online.
Ferrer said classes at all levels were suspended in the provinces of Aklan, Antique, Capiz, and Negros Occidental.
Mayor Jerry Treñas of Iloilo City suspended classes at all levels effective 11:00 a.m. Friday.
Among the areas that suspended classes for all levels of public and private schools in Iloilo province are Passi City, Calinog, San Enrique, Dueñas, Janiuay, Dumangas, Banate, Sara, San Dionisio, Ajuy, Concepcion, Balasan, Cabatuan, and Estancia.
Suspension of classes from kindergarten to Grade 12 was ordered in Pototan, New Lucena, Lambunao, and Zarraga.
IMPASSABLE ROADS, BRIDGES 
At least 23 roads and two bridges were deemed not passable.
Most of these impassable roads are in Capiz.
Ferrer added that Caticlan via Tabon and Tambisaan Port in Boracay Island is also deemed non-operational.
The old Kalibo Bridge between Kalibo and Numancia towns was also closed after a portion collapsed that caused a hole.
CANCELLATION OF TRIPS
In a public advisory, the Philippine Coast Guard-Iloilo Station has cancelled seagoing routes.
These include:
* Iloilo City en route to Manila and vice versa;
* Iloilo City en route to Cebu and vice versa;
* Estancia, Iloilo enroute to Tabulan, Cebu via Sagay City and vice versa;
* Iloilo City en route to Bacolod City and vice versa; and
* Dumangas, Iloilo enroute to Bacolod City and vice versa.
Philippine Coast Guard-Iloilo Commander Paterno Belarmino, Jr. has also reminded the public that fishing bancas and vessels plying the area are not allowed to venture at sea.
Further, "no vessel of any type of tonnage shall be allowed to sail except to take shelter, as the situation may warrant," the advisory said. (With a report from Felipe V. Celino)