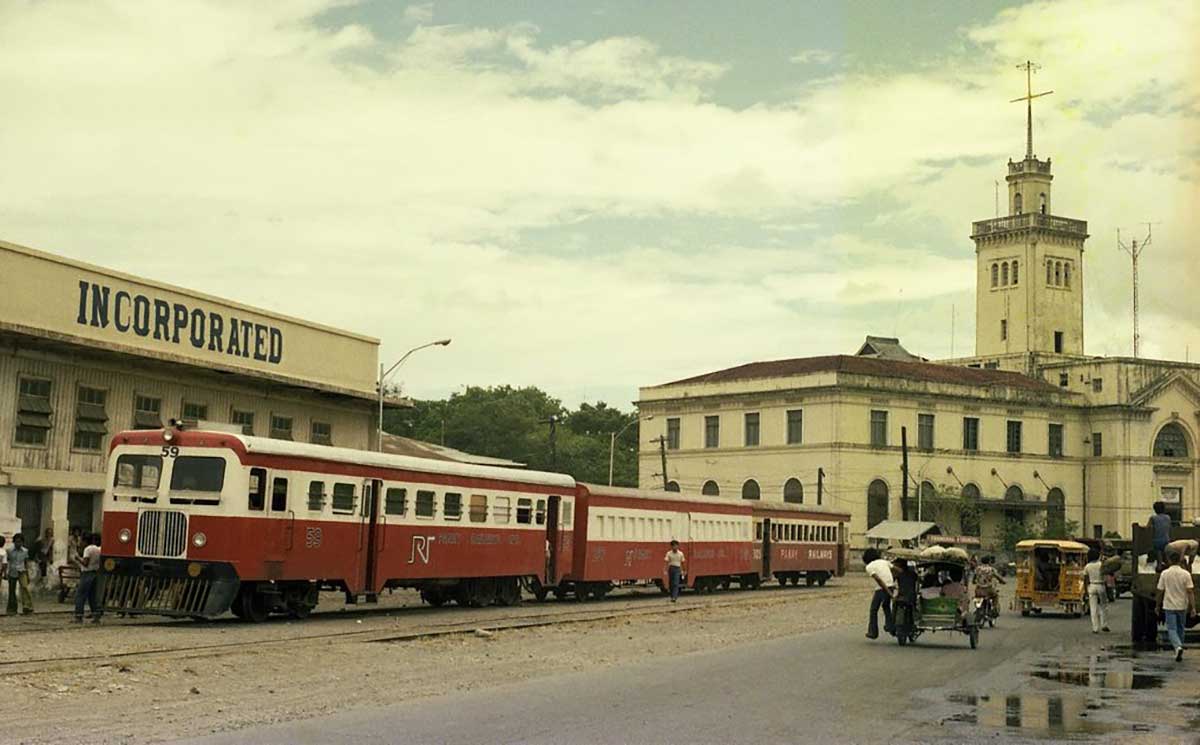 By Joseph B.A. Marzan
The head of Panay Railways, which has stopped operations since 1985, said the recent amendments to Commonwealth Act No. 146 (Public Services Act) may pave the way to the eventual revival of its rail transport operations.
Panay Railways chief Cesar Capellan told Bombo Radyo Iloilo on Wednesday that more than five foreign companies have shown interest in the island's railway system, including China Railways International and Shandong Dongyue International Trade & Economic Cooperation Co., Ltd., to name a few.
Capellan said they signed a Memorandum of Understanding (MOU) with these companies in June 2018 to provide requirements for rehabilitation.
These include a two-phase project which would ultimately connect Iloilo City to Brgy. Caticlan in Malay, Aklan.
But as these MOUs have not seen the light of day, Capellan said Panay Railways is still open for proposals subject to "Swiss challenge".
Under Republic Act No. 6957 (Build-Operate-Transfer (BOT) law), a "Swiss challenge" is a procurement process where an original, unsolicited proponent sends a proposal, and the government will publish invitations for comparative or competitive proposals for 3 consecutive weeks.
If no proposal is received within 60 days, then the qualified project shall be awarded to the original proponent, but if another proponent proposes a lower price, then the original proponent has 30 days to match that.
Capellan said the railway system may be rehabilitated through a 25 to 50-year BOT scheme, with the railway company providing the properties, and interested foreign companies have to provide the feasibility study, materials, and equipment.
"Until now, our signed MOUs haven't been pushed through. We are still accepting unsolicited proposals, which are subject to Swiss challenge just in case. Our office is just in La Paz in our old station," he said.
Capellan called out to the lessees of Panay Railways' assets to update their lease contracts in their properties in Iloilo City and Roxas City, which is renewable every two years.
He also said that should eventual rehabilitation push through, the company will provide relocation services to affected persons.
"In our [lease] contracts we indicate the use of light materials but when you look at the places, there are already mansions there. Just warning them, just update your contract with Panay Railways, I am there, I am the one signing it. We will provide relocation sites," he said.
Representative Sharon Garin (AAMBIS-OWA) said that foreign ownership over railways should be welcomed so long as they are supervised and regulated by the Philippine National Railways (PNR) and the Department of Transportation (DOTr).
"If there would be no Filipinos investing [in Panay Railways], there may be foreign investors, why not? As long as we have the [PNR] and [the DOTr] monitoring them, why not welcome foreign ownership? We've been long calling and following up to start even just a feasibility study on Panay Railways. There hasn't been any interest," Garin remarked in a recorded interview with Bombo Radyo.
Garin was one of the authors of Republic Act No. 11659 amending C.A. No. 146, which now allows for 100 percent foreign ownership of telecommunications, railways, expressways, airports, and shipping industries.
Talks of reviving Panay Railways' rail transportation services from Iloilo City have been considered in the past years, but these were never realized.
The company is currently operating on assets leasing and records management of its old operations under the parentage of the Philippine Veterans Investment Development Corporation (PHIVIDEC).