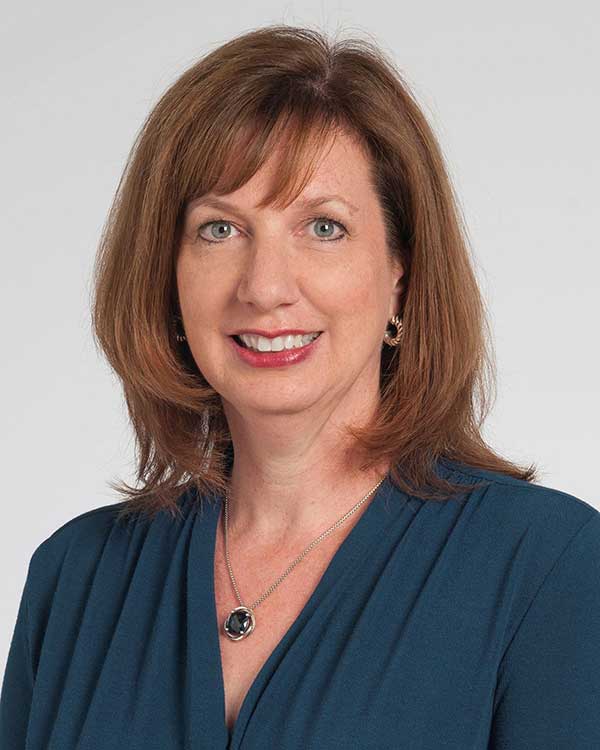 While body mass index (BMI) as a body composition assessment tool has long had its critics, recent research has highlighted a new potential drawback in that it could prevent people of certain ethnicities from having their risk for Type 2 diabetes assessed earlier. A psychologist and weight management specialist at a top American hospital, Cleveland Clinic, stresses the importance of physicians and patients being aware of different cut-off points based on their ethnicity.
Leslie Heinberg, PhD, MA, explains that recently, researchers in the U.K. discovered that the cutoff BMI number associated with a higher risk of Type 2 diabetes varies between different patient populations. For example, a BMI of 30 or above was linked to a higher risk for white people. For Black people, the cutoff number was 28 or above. For South Asian people it was 23.9 or above and for the Middle Eastern population, the BMI cutoff was 26 or above.
The problem? Some healthcare providers might only be making recommendations for diabetes-related lifestyle changes or treatment options based on the risk level for white people. This means that other populations might not get the medical interventions they need in time.
Here, Dr. Heinberg, explains why BMI is still used and gives some tips for how people of color can make sure they're on the right track despite the discrepancies.
Where did BMI come from?
The formula for calculating body mass was the creation of a Belgian mathematician, astronomer, sociologist and statistician named Lambert Adolphe Jacques Quetelet. Quetelet wasn't focused on studying obesity when he developed what was first known as the "Quetelet Index" (your weight in kilograms divided by the square of your height in meters, or Kg/M²). He was looking at years of crime data that he compiled to link crime to social conditions. In doing so, he noticed a relationship between an adult's height and weight.
In 1972, American physiologist Ancel Keys gave the Quetelet Index a new name as he thought the formula was a good way to identify obesity. He referred to it as the body mass index.
"It's a ratio that takes height into account because taller people weigh more than shorter people," says Dr. Heinberg. "It was developed more for actuarial tables and to determine which people are at a higher risk for mortality. It's something that makes sense when you look at a very large population."
Dr. Heinberg adds that today, many organizations and businesses still rely on BMI when it comes to providing things like insurance or medical procedures.
The drawbacks of BMI
Dr. Heinberg says that BMI can be a pretty blunt instrument for health because it leaves a lot of physical attributes out of the equation.
"It doesn't take into account a lot of things about an individual. You can ask somebody for their height and weight and it becomes a very easy assessment in comparison to a full and comprehensive evaluation. When we think about an individual's health and their health risks, taking their background information into account is helpful. But when you're looking at a million people, you just can't do that."
Other physical signs of health risks
While BMI is one way of measuring risks, Dr. Heinberg says there are other physical clues to watch out for.
"We do know things like waist circumference, waist-to-hip ratio and where you hold excess weight might play an even more important role when it comes to metabolic diseases," she says.
For instance, if you have an apple body shape or a pear shape, the excess abdominal weight of an apple shape is associated with more cardiovascular risks and metabolic disease. "Also, with things like obstructive sleep apnea, neck circumference seems to be important. It all goes way beyond just BMI."
How people can advocate for their health
Since BMI originated with the measurements of European men, we know that it leaves a wide range of people out of the equation. However, since it is just one piece of information, Dr. Heinberg recommends getting the full picture of your health.
"What's helpful about this study is that it helps illustrate that BMI should not just be used to determine if someone is healthy, unhealthy, lean or obese. Instead, it should be considered as another vital sign. If a provider sees someone with an elevated BMI, particularly if they are from a population that is at higher risk for Type 2 diabetes, that should suggest doing some lab work and making additional assessments. It would also be good to discuss any factors that can keep a patient out of that pre-diabetic or full diabetic range." These factors might include sleep habits, stress management, dietary changes and increased physical activity.
If you already know that your family has a history of diabetes, high blood pressure or other health concerns, discuss it with your provider. The more information they have, the better equipped they are to monitor your health and help you manage any conditions.
The main thing to keep in mind about BMI 
Dr. Heinberg says the other important message when it comes to BMI or weight is that you do not have to lose a large amount of weight to improve your health.
"There's this unfortunate message that everyone has to be within this little window. But even a small amount of weight loss — around 2.5kg to 4.5kg — is associated with really significant improvements in metabolic risk or cardiovascular risk."