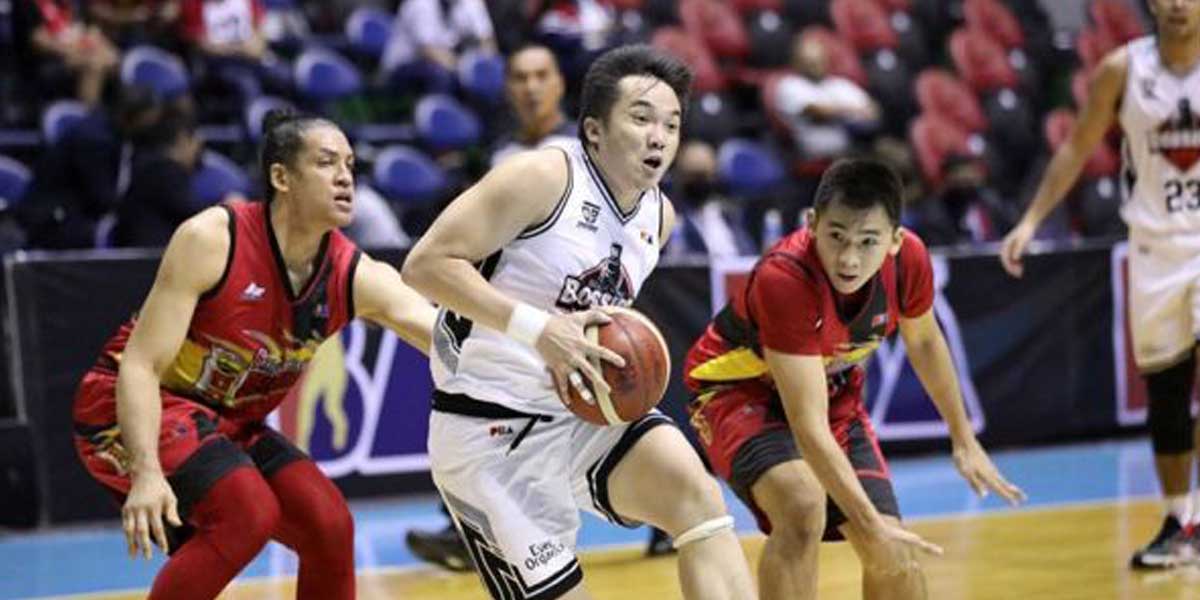 By Leobert Julian A. de la Peña
University of the Philippines (UP) Fighting Maroons' legend and current shooting guard of the Blackwater Bossing Paul Desiderio will not be playing in the upcoming PBA conference.
A piece of bad news came for the Bossing after the hardworking Iskolar ng Bayan tore the anterior cruciate ligament (ACL) in his knee during a tune-up game against the TNT Tropang Giga in preparation for the PBA kick off set on June 5, 2022.
Desiderio is expected to fill a bigger role for the Blackwater franchise after consistently improving since getting drafted in the PBA last 2018 as the fourth overall pick.
From having a primary role of being a lockdown defender and the team's Mr. all-around guy, Desiderio finally had the license to create on offense just like his position when he was still playing in the UAAP.
"My worst fear has come true: Today, I was told I tore my ACL and would have to undergo an operation next week. This means I would need to leave basketball for a year," posted Desiderio on his social media account.
Desiderio is coming off an impressive 2021-2022 PBA Governor's Cup after averaging 7.4 points and 2.3 rebounds in all his games played.
Aside from his emergence in the scoring department, Desiderio also improved his playmaking and was one of the key pieces to Blackwater's Governor's Cup campaign.
"This experience has humbled me and will keep me grounded as I promise to use this time to get better every day and come back stronger," added Desiderio.
Desiderio is expected to miss at least eight to nine months and will be starting his rehabilitation sessions once cleared by their medical staff.