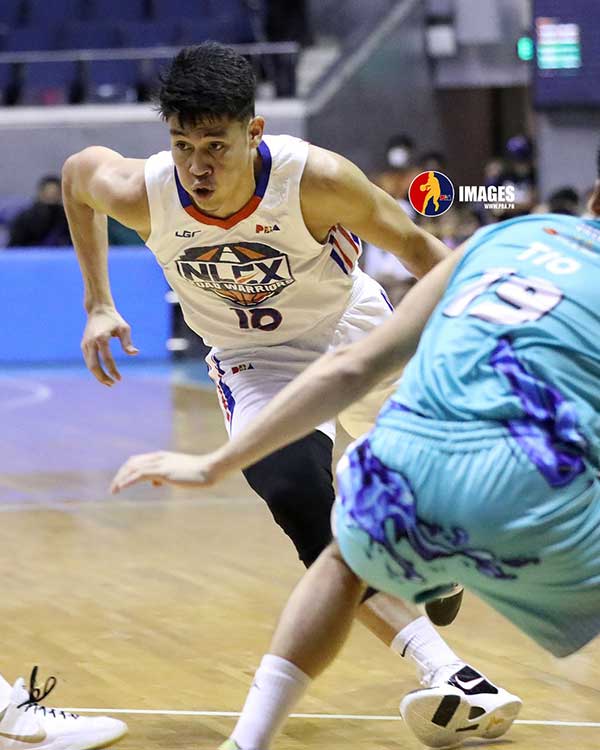 By Leobert Julian A. de la Peña
Sophomore swingman Calvin Oftana showed ice in his veins and drilled the two most important three-pointers for the NLEX Road Warriors that forced an overtime period against the banged-up Phoenix Fuel Masters during the ongoing PBA Philippine Cup.
Down by five with only 18 seconds left in the game, Oftana buried two-straight treys that deadlocked the ball game at 103-all and helped NLEX escape the Fuel Masters in overtime, 114-108.
An early exclamation point was sent in by Phoenix's superstar Matthew Wright after burying a circus one-handed shot that extended their lead to five, 102-97.
However, NLEX's head coach Yeng Guiao went to his young superstar and designed two off-the-pick plays for Oftana which he completed that capped off their stunning comeback against Phoenix.
Oftana continued to torch the Fuel masters after scoring the first basket of the extra period with a mid-range jump shot and dished out a crucial assist to veteran big man JR Quiñahan who banked in the close-distance shot that gave them a four-point lead with 1:23 remaining in OT.
The former San Beda Red Lions' Most Valuable Player (MVP) then created a huge stop for NLEX after a clutch steal at the 1:14 mark when he disrupted Tyler Tio's pass to Jayvee Mocon.
RJ Jazul kept Phoenix in the game with a much-needed triple to cut the Road Warriors' lead to just one point, 109-108, but Quiñahan answered right away with his own trey that increased their lead to four, 112-108.
The Road Warriors were bound for a monster outing after a dominant first quarter where they held Phoenix to just seven points, 23-7, after 12 minutes of action.
Just when NLEX thought it was a walk in the park, the Fuel Masters came back and owned the next two quarters and erased their double-digit deficit.
Phoenix was unfortunate to lose Sean Anthony and Wright when they both fouled out and weren't able to help their squad during the overtime period.
Oftana led all scorers with 22 big points while Quiñahan produced 21, Kevin Alas with 18, Don Trollano with 17 and Justin Chua with 12.