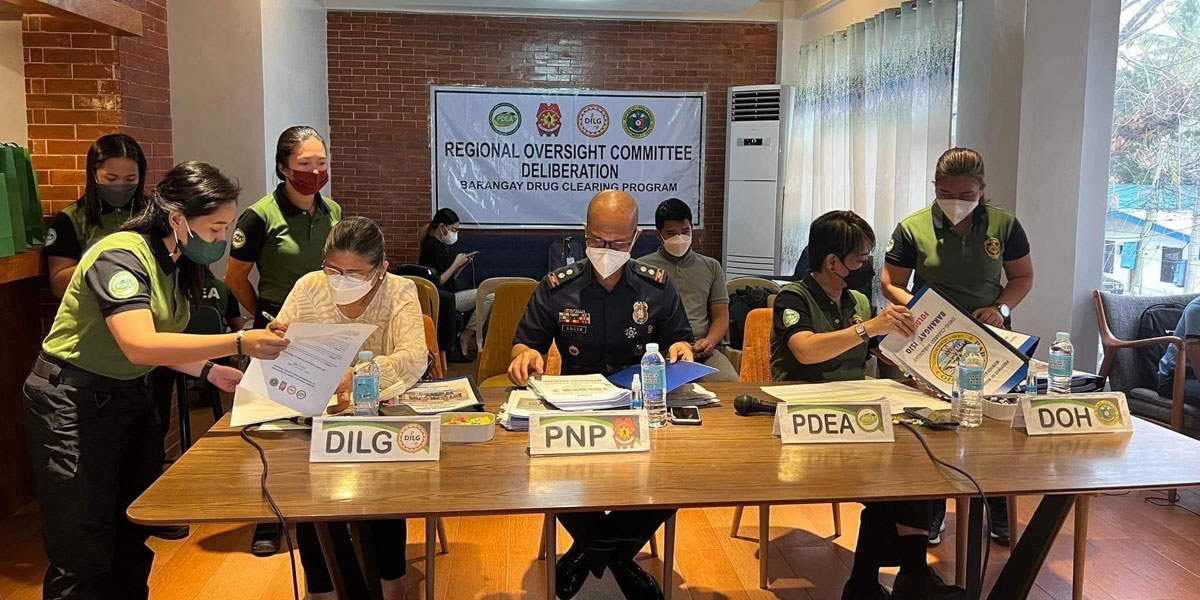 By Glazyl Y. Masculino
BACOLOD City – Sixteen new barangays were declared drug-cleared in Western Visayas.
These barangays are Caliling and Isio in Cauayan town; Castellano, Lemery and Telim in Calatrava town; Madalag in E.B. Magalona town; Culipapa in Hinoba-an town; 5 Poblacion and Riverside in Isabela town; and Damsite in Murcia town, all in Negros Occidental. Last year, only 310 out of 601 villages in the province were drug-cleared.
Barangay Parian (Sigma) in Capiz province, and Barangays Balanti-an and Kinalkalan (Balasan), and Barangays Purok 1, Qui-anan and Siwaragan (San Joaquin) in Iloilo province were also declared drug-free last week.
These barangays passed the parameters of the members of the Regional Oversight Committee on Barangay Drug Clearing chaired by PDEA-6 officer-in-charge director Donelyn Hemedez on behalf of acting regional director Alex Tablate during the evaluation held at Police Regional Office-Western Visayas in Iloilo City last week.
As of December 2021, 86.71 percent or 3,513 out of the 4,051 villages in the region were drug-cleared.
However, these barangays will be assessed again for the retention of their status, according to PDEA.
Last week, 36 barangays from the provinces of Antique, Iloilo and Capiz retained their status as drug-cleared barangays having duly passed all parameters during the validation process.