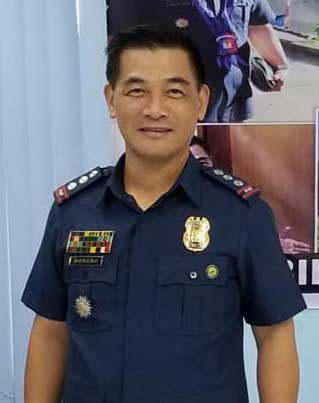 By Jennifer P. Rendon
Brigadier General Flynn Dongbo will vacate his post nine months after his assumption as commander of the Police Regional Office (PRO)-6.
While his stint was relatively short, Dongbo said he will leave the PRO-6 portals with a happy heart.
"There are no regrets. Only gratefulness to the men and women of PRO-6 who have shown cooperation and stakeholders who have thrown out their support until the end of my stint," he said.
When asked what his biggest accomplishment was during his PRO-6 incumbency, Dongbo pointed to the peaceful 2022 national and local elections.
"It was challenging but I believed we performed well," he said.
Even though Western Visayas is known as an "opposition region," Dongbo said there was no major election-related incident.
"The people expressed their own choice peacefully. And it was a good thing," he said.
Dongbo was relieved as PRO-6 chief effective August 8.
He will be succeeded by Brigadier General Leo Francisco from the PRO-National Capital Region.
Francisco, a member of the Philippine Military Academy (PMA) Class of 1992, is the outgoing chief of the Manila Police District.
He earlier replaced retired Brig. Gen. Rolando Miranda at the MPD after the latter was designated PRO-6 chief.
Following Miranda's retirement, Dongbo took over the PRO-6 top post.
The movement of personnel was deemed forthcoming following the appointment of General Rodolfo Azurin, Jr. as the chief of the PNP.