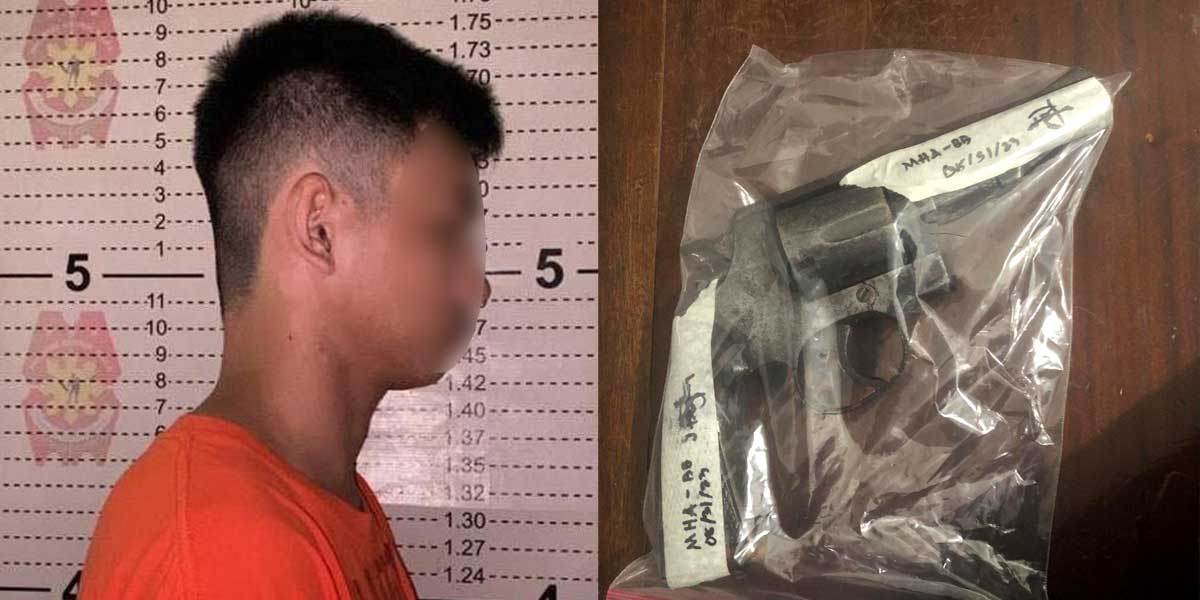 By Jennifer P. Rendon
A pedicab driver became the second person to be arrested for violating the Commission on Elections (Comelec) gun ban.
Mark John Alegre, 26, of Barangay Cubay, Jaro, Iloilo City, was nabbed at 4 a.m. on August 31 at Barangay Q. Abeto, Mandurriao district.
Members of the Iloilo City Police Station 5 mounted the entrapment operation that netted Alegre.
Captain Val Cambel, ICPS5 chief, said that they conducted the operation after receiving information from a confidential agent that the suspect was selling his caliber .38 revolver.
Alegre allegedly was selling it for P3,000 but a middleman asked for a P1,500 commission.
Upon his arrest, the suspect yielded the P4,500 buy-bust money, a mobile phone, and a bag.
Cambel said Alegre was silent about whether he owned the gun and where he intended to use the proceeds of the sale.
But police records indicated that he was also on the watchlist of alleged drug personalities.
Members of the Iloilo City Police Office-City Drug Enforcement Unit (ICPO-CDEU) almost caught him in a drug buy-bust operation at Barangay Fatima, Jaro.
But he evaded arrest when he did not meet with the police poseur-buyer.
Cambel said the suspect is now detained and will be charged for violation of Republic Act 10591 (Comprehensive Firearms and Ammunition Regulation Act) and Comelec Resolution No. 10918, which prohibits the bearing, carrying, or transporting firearms and other deadly weapons outside residence.