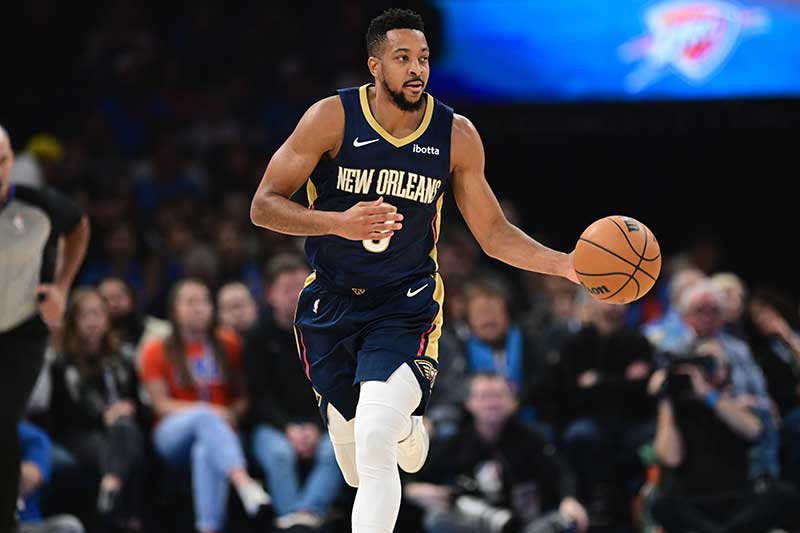 By Leobert Julian A. de la Peña
Prayers up for CJ McCollum.
With only seven games into the young NBA season, veteran shooting guard CJ McCollum was already ruled out indefinitely by the New Orleans Pelicans after medical findings confirmed he suffered a small pneumothorax last November 6, 2023.
the New Orleans management announced the major development on their various social media pages and are asking the NBA community for his quick recovery.
According to the National Institutes of Health, a pneumothorax is a collection of air outside the lung but within the pleural cavity. It is commonly referred to as a collapsed lung.
This is the second time that the star scorer already suffered the same condition as the first occurrence came two years ago when he was still playing for the Portland Trailblazers.
McCollum was diagnosed with a collapsed lung after injuring his rib last 2021 NBA season and took him three weeks to return to full contact activities.
However, the current findings are yet to prove if that incident is related to the first time he got pneumothorax.
The Pelicans already felt the impact of McCollum's absence after suffering a loss to the Denver Nuggets last November 7, 2023.
With McCollum in their active lineup, New Orleans recorded a 4-2 win-loss record and is currently averaging 21.7 points, 4.8 rebounds, and 5.7 assists in those six games.
The franchise is yet to announce McCollum's timetable of return and will have to brace for a tough stretch without his services.
After taking on the Nuggets, New Orleans will be challenging the Minnesota Timberwolves in their next game and visit the Houston Rockets on November 11, 2023.