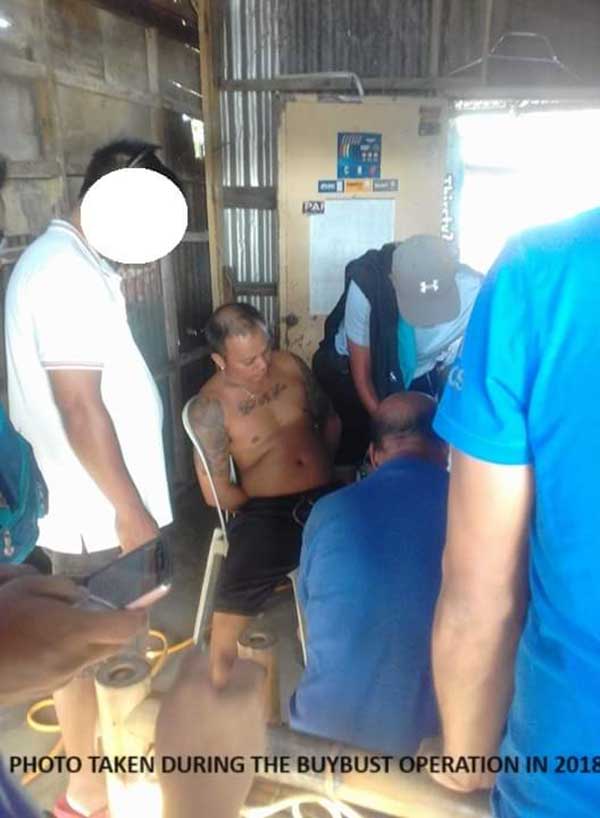 By Felipe V Celino
ROXAS CITY, Capiz – A drug personality was shot dead by two riding-in-tandem suspects Tuesday evening at Sitio Calipayan in Brgy. Punta Tabuc here.
Major Francisco Paguia Jr, Roxas City Component Police Station chief, identified the victim as Jeff Ardeña, 40, of Brgy. Cagay but temporarily residing at Bayot Drive in Brgy. 9 also in Roxas City.
Investigation conducted by police indicated that the incident happened around 11:50 pm.
Ardeña was on his way home to Brgy. 9 onboard a Suzuki Skydrive motorcycle when the suspects tailed him.
Based on the CCTV camera footage taken from a private residence, the backrider shot the victim who then fell on the road.
Not contended, the trigger man alighted from the motorcycle and shot Ardeña again before fleeing towards Brgy. 10 here.
The victim sustained fatal gunshot wounds in different parts of his body.
He was taken by the Roxas City Emergency Response Team to Roxas Memorial Provincial Hospital where he was declared dead on arrival by the attending doctor.
The police recovered from the crime scene 8 fired cartridges and 2 slugs of .45 caliber ammunition.
Police said Ardeña was a repairman of an appliance center here. He was arrested in a drug buy-bust operation conducted by the Provincial Drug Enforcement Unit (PDEU) on Premier de Mayo St., Barangay 9, Roxas City in 2018, but he was released after availing of a plea bargaining agreement.
The police are currently investigating the incident to ascertain the identity and the arrest of the suspects.
Meanwhile, the Capiz Police Provincial Office (CPPO) is enhancing police visibility following a series of killings that happened a few days ago.
Major Maila dela Cruz, CPPO public information officer, said checkpoints will be conducted in the different municipalities to deter criminality.
She said the shooting incidents occurred here and in Pres. Roxas and Mambusao towns are isolated cases.
De la Cruz said that the Police Regional Office 6 will augment in the investigation for the speedy resolution of the cases.
Reports indicated that all four shooting incidents involving four persons, including two women who were killed, remained unsolved.