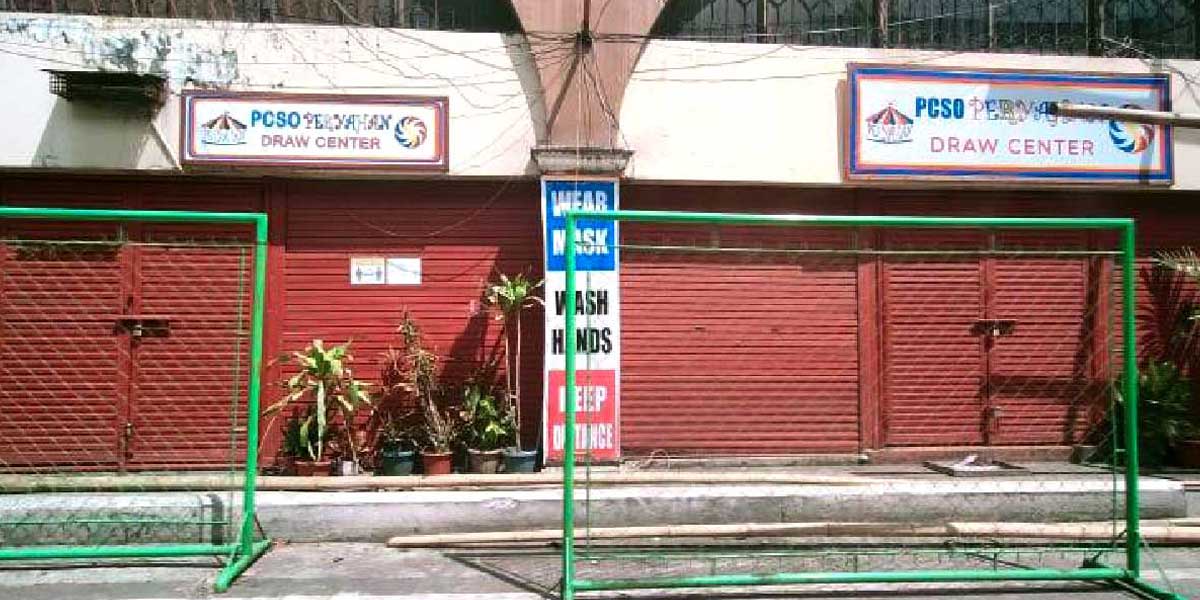 By Jennifer P. Rendon
It's still a no go for Peryahan Games (or Peryahan ng Bayan) in Iloilo.
Colonel Gilbert Gorero, Iloilo police chief, made the clarification following reports alleging that Peryahan was already allowed to operate in the province.
On Dec 7, 2021, Globaltech Mobile Online Corp. (GMOC), the operator of Peryahan Games, reportedly posted an announcement informing bet collectors of the resumption of Peryahan operations on Dec 8.
The notice also announced twice daily draws – every 2 p.m. and 8:30 p.m.
Gorero said he immediately checked with the local Philippine Charity Sweepstakes Office (PCSO) if there was any new ruling allowing Peryahan operations. He was told there was none.
The latest order relative to Peryahan Games operation was the one issued by PCSO vice chairperson and general manager Royina Garma on June 29, 2021.
Garma's letter noted that "Iloilo province is not included in the fifteen areas of Peryahan Games covered by the Status Quo Ante Order issued by the Court."
The order, which refers to an ongoing case on the legitimacy of Peryahan games, allowed the game in some areas in the country while litigation is ongoing.
Following PCSO's clarification, Gorero immediately issued a directive to all chiefs of police in Iloilo province.
The order reads, "this pertains to the coordination made by certain retired colonel to you personally regarding the resumption of PnB (Peryahan ng Bayan) operation in the province.'
Gorero reiterated that Iloilo was not included in the Status Quo Ante Order issued by court on Peryahan operations.
As such, Gorero has ordered the arrest of persons involved in illegal games like Peryahan Ng Bayan.
He also ordered the Provincial Intelligence Branch "to intensify its monitoring and subsequently conduct law enforcement operation."
In the past several days, the IPPO has already launched several operations against PnB and STL bookies in the province.
On July 5, the PCSO also sent a communication addressed to Brigadier General Rolando Miranda, then Western Visayas police chief, notifying them that the agency has approved new Authorized Agent Corporations in Panay Island to run the Small Town Lottery (STL).
These AACs are 7 Aces Games and Amusement Corp., which is operating in Iloilo province to include Iloilo City; Iloilo Small Town Lottery Gaming Corp. in Iloilo City; 888 Good Fortune Gaming Ventures Corp in Capiz and Antique provinces; and Great Lion Gaming Ventures Inc. in Aklan.
But along that declaration, Garma clarified that the "above mentioned areas are not included in the Status Quo Ante Order issued by the Regional Trial Court of Mandaluyong City to Peryahan ng Bayan."
Further, "the Office of the President issued a Memorandum that the resumption of operation of Peryahan ng Bayan does not bear the approval of the President and therefore is still subject to the suspension order of PCSO games," Garma noted.
Following that, GMOC has even threatened to sue policemen who arrested four bet collectors in Tigbauan, Iloilo.