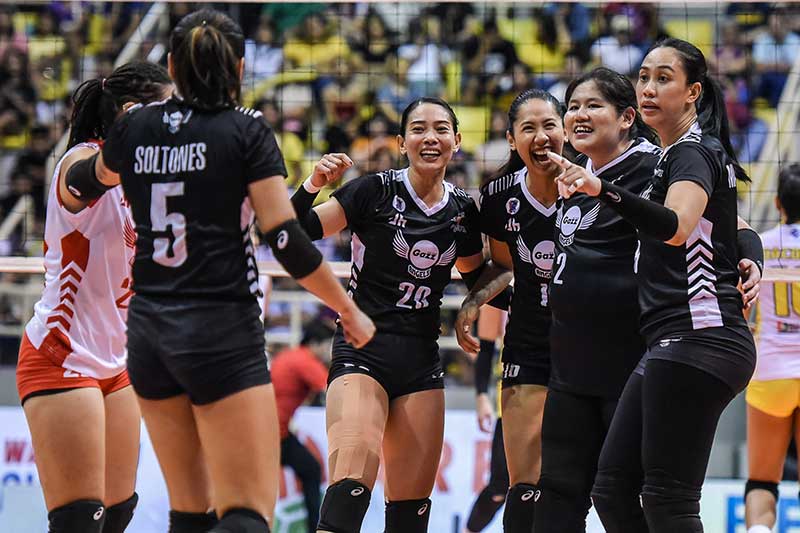 By Leobert Julian A. de la Peña
The Petro Gazz Angels added another impressive win in their ongoing Premier Volleyball League (PVL) All-Filipino Conference campaign after sweeping the F2 Logistics Cargo Movers, 25-22, 27-25, 25-14, last November 2, 2023, held at the Santa Rosa Sports Complex.
With the huge victory, Petro Gazz now joined the Creamline Cool Smashers as the only undefeated squads in the ongoing tournament.
Ranya Musa showed up when the Angels needed her the most after dropping 11 crucial points to help Petro Gazz take down another talented team.
Musa rose to the occasion in the first two tightly contested sets and paced the Angels with her timely offensive explosion.
Backstopping Musa in the attacking department was veteran outside hitter Jonah Sabete who contributed the same amount of points as Musa.
It was Sabete who shone in the second set after delivering three clutch points to lift Petro Gazz out of the danger zone.
With the Angels taking the first two sets, the Cargo Movers eventually lost steam and conceded a lot of points in the third and final phase that opened up a lot of opportunities for Petro Gazz.
Petro Gazz led by as much as 10 points in the third set, 23-13, and never gave the Cargo Movers a chance to redeem themselves.
The duo of Remy Palma and Gretchel Soltones also came up big for Petro Gazz as the 1-2 punch combined for 18 markers.
On the other hand, the struggling F2 Logistics got 13 points from sophomore Jolina Dela Cruz while Ivy Lacsina was limited to eight points in the three-set sweep.