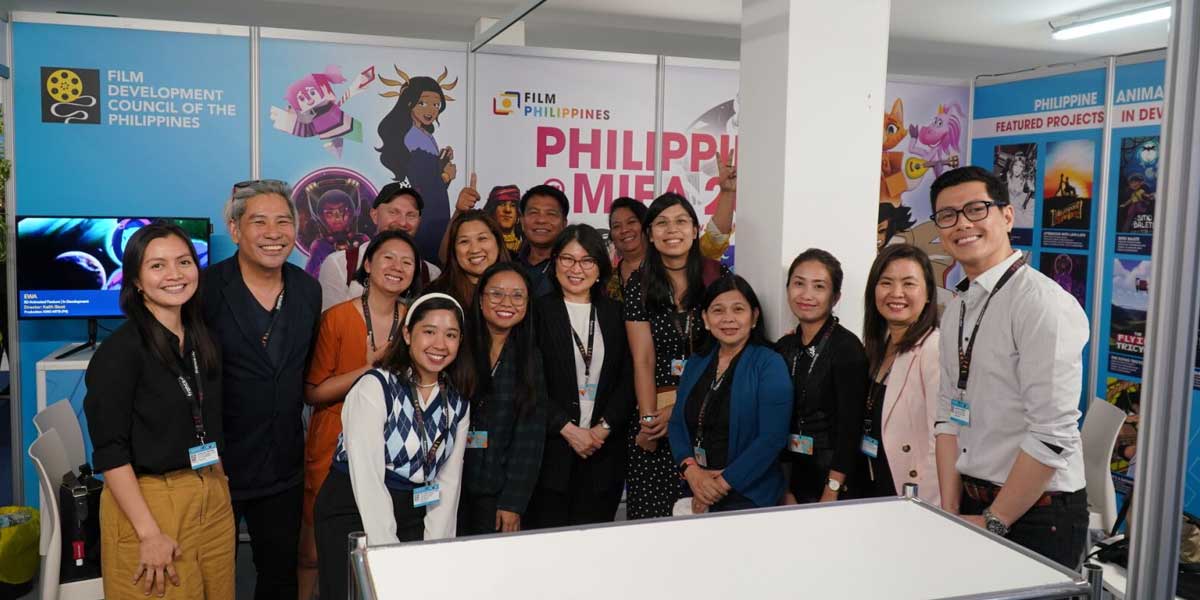 The Department of Trade and Industry (Competitiveness and Innovation Group and Export Marketing Bureau) and the Film Development Council of the Philippines (FDCP), co-organized the Philippine participation at the Annecy International Animation Film Festival and Market in Annecy, France.
This is in partnership with the Department of Information and Communications Technology (DICT), and the private sector represented by Animation Council of the Philippines (ACPI), and Creative Content Creators Association of the Philippines, Inc. (SIKAP).
The Philippine delegation, led by DTI-CIG Undersecretary Rafaelita M. Aldaba, is composed of fifteen (15) companies, namely: Abakada Studios, Animation Vertigo, Enigma Kai, Kampilan Productions, Kino Arts, Leveret Group, Luminaut Pictures, Meowsmouse, Miming and Fwends Animation Studio, Steward Solutions, Taktyl Studios LLC, TOEI Animation Phils Inc., Toon City, Top Draw Animation, and Top Peg Animation Studio.
The festival which opened on 11 June consisted of various activities that delegates could participate in, such as conferences on industry trends, art tours, film showings, and pitches, specifically the Southeast Asia Partner Pitch and country spotlight Phili-Pitch.
The mission aims to strengthen the Philippines' reputation of having talented animators, studios, and creative works to a global audience, and demonstrate government support towards animation capabilities and artistic achievements. Complementary to this initiative of the DTI is FDCP's film incentive program that grants selective funds for international animation projects that are either co-produced or outsourced in the Philippines.
Overall, this participation provides valuable learning opportunities and promotes the Philippines' cultural and creative identity on a global platform.
This project supports the implementation of the Philippine Creative Industries Development Act (PCIDA), which calls to "ensure the promotion, marketing, distribution, export, and consumption of creative industry outputs in both local and international markets."
Moreover, the new Philippine Export Development Plan (PEDP) has identified film, animation, game development, and original content sectors as priority sectors in the creative industry.
"As we move forward in the implementation of PCIDA, we are excited to provide our Philippine Creative stakeholders opportunities to showcase their work, expand their network, and seize the potential to enter the global market" Aldaba mentioned in support of the Philippine participation with FDCP and partners.
The Annecy Festival ran from June 11-17 at the Imperial Palace and other venues in Annecy, France.