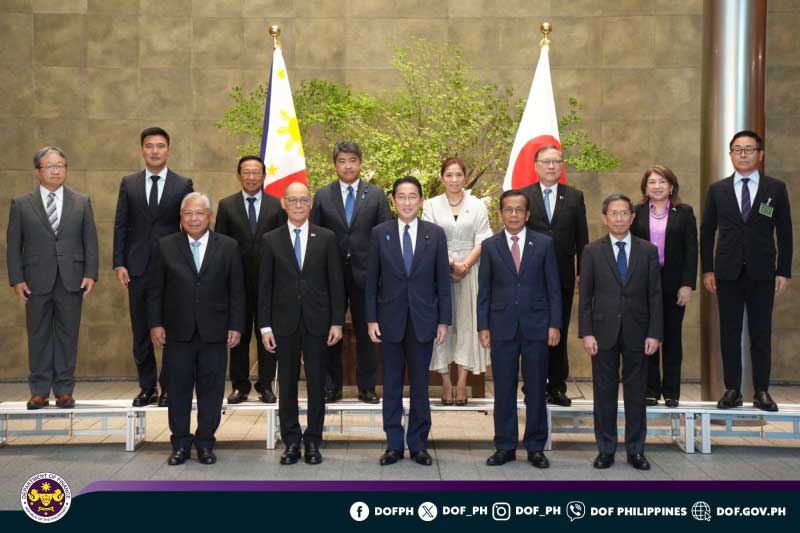 The Philippine delegation, led by Finance Secretary Benjamin E. Diokno initiated a courtesy call with Japanese Prime Minister Fumio Kishida on August 28, 2023 in Tokyo, Japan to further strengthen bilateral cooperation between the two countries.
"I thank Prime Minister Kishida for graciously welcoming the Philippine delegation to Japan and for expressing the Japanese government's commitment to further deepen cooperation through continued high level exchanges," Secretary Diokno said.
During the visit, Prime Minister Kishida declared Japan's commitment to support the Philippines in its journey to attaining Upper Middle-Income Country (UMIC) status by 2025.
The 14th Philippines-Japan High-Level Joint Committee Meeting on Infrastructure Development and Economic Cooperation that was held on the same day allowed the Japanese Government to gather insights to determine the assistance needs of the Philippines in pursuit of UMIC status.
Japan is one of the Philippines' largest trade, investment, and development partners. It is also the country's largest Official Development Assistance (ODA) provider of loan and grant commitments, amounting to around US$ 12.92 billion, or about 40.5 percent of the country's total ODA portfolio.
This includes support for various projects in infrastructure, disaster risk mitigation, food security, education, health, maritime safety, peace and development in Mindanao, and job creation, among others.