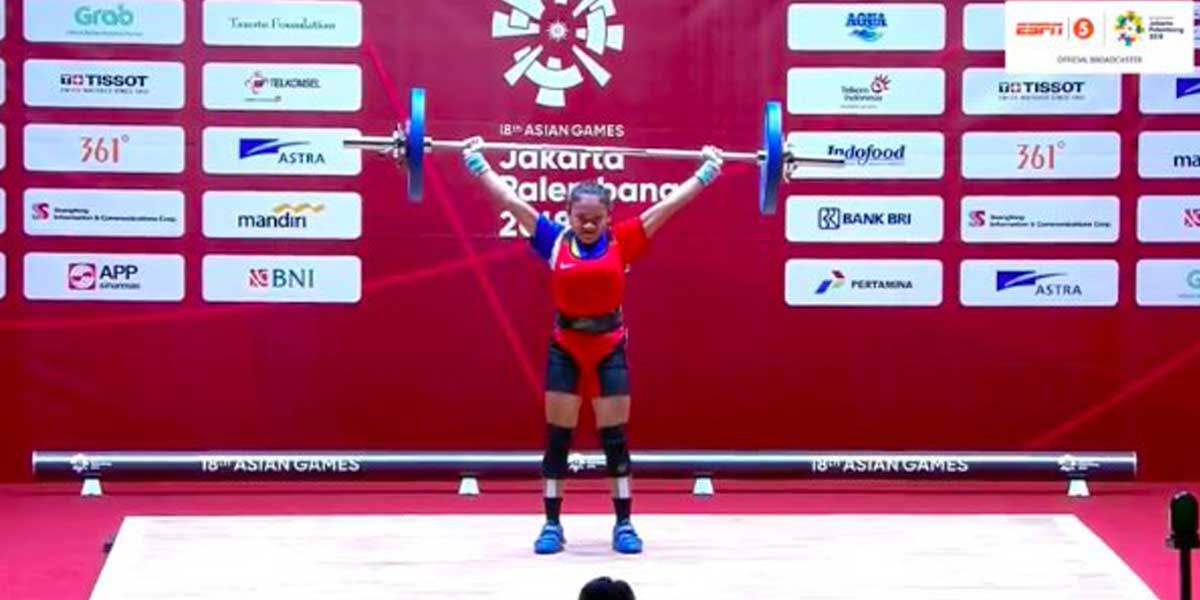 By Leobert Julian A. de la Peña
The Philippine national weightlifting team is off to a rough start in the ongoing 2021 International Weightlifting Federation (IWF) World Championships in Tashkent, Uzbekistan.
PH young bets Mary Flor Diaz, Elien Rose Perez, Fernando Agad, and John Febuar Ceniza all failed to end their respective categories with a podium finish in three days of competition.
Diaz had a disappointing run in the snatch category after failing all of her three attempts which ended in an 80-kg clean and jerk score.
Despite a momentum-boosting stint during the Asian Championships where Diaz won three silver medals, the Filipina failed to make it into the final top five of her weight division.
Meanwhile, Perez, showed signs of life after a 73-kg total lift in the snatch and a 93-kg total tally in the clean and jerk to finish seventh overall in the women's 49-kg division.
In the men's category, Agad settled for eighth place in the 55-kg event who recorded 108-kg in the snatch and 131-kg in the clean and jerk.
Ceniza concluded the first batch of the PH weightlifters who finished the same place as Agad in the men's 61-kg category.