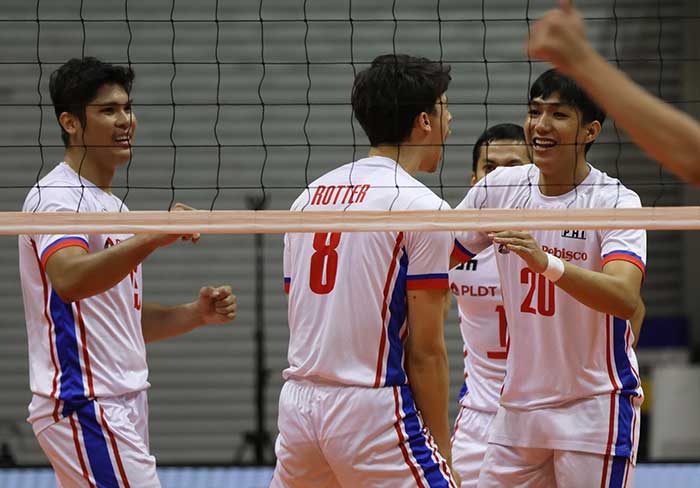 By Leobert Julian A. de la Peña
The Philippine men's national volleyball team clinched a much-needed win after blanking Afghanistan, 25-23, 25-16, 25-12, last September 20, 2023, in the ongoing Asian Games held at the Deqing Sports Centre Gymnasium in China.
After falling at the hands of Indonesia in their opening game, the Filipino spikers struck back and vented their ire on Afghanistan to improve their Asian Games record to 1-1.
The Filipinos had to survive a shaky start after the Afghans made it rain from the back row in the first few possessions of the first set.
From their quick 1-2 sets to their cross-court attack schemes, the Afghans looked comfortable in penetrating through the Filipinos' middle blockers.
However, just when Afghanistan thought they already grasped full control of the game, the PHL national team suddenly flipped the switch and countered back with their own offensive rally to steal away the momentum.
It was a crucial offensive spurt for the Filipinos led by decorated outside spiker Bryan Bagunas who came back to represent the country in the Asian Games.
Bagunas spearheaded a late offensive snowball to help the PHL retake the lead and close out the first set in style while taking the much-needed confidence heading into the next sets of the intense matchup.
It was then all PHL in the last two sets as they carried their momentum from that huge first-frame win to neutralize Afghanistan's attacks.
Bagunas led the way for the national team after contributing 16 big markers built from 14 successful attacks.
Meanwhile, the duo of Lloyd Josafat and Jau Umandal chipped in eight and seven points, respectively.