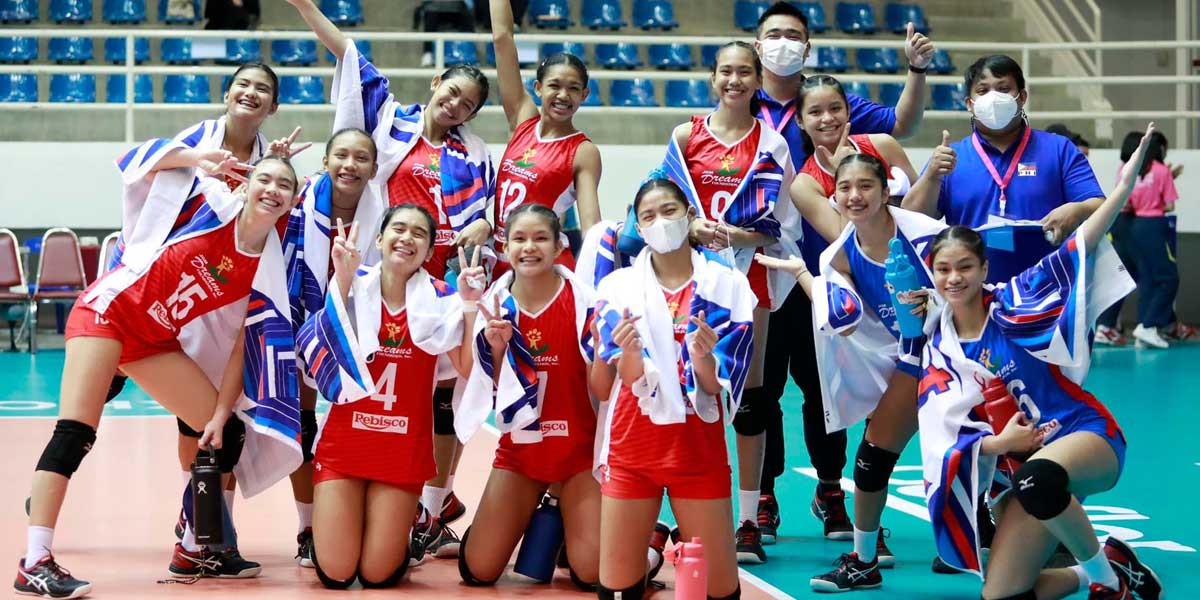 By Leobert Julian A. de la Peña
The Under-18 Philippine national volleyball team ended their 2022 Asian Women's U-18 Volleyball Championship campaign on a high note after getting back at India who took them down during the elimination phase.
A sharper and more determined PHL squad got the better of India in three sweeping sets, 25-21, 25-19, 25-12, and clinched the ninth overall place in the prestigious tournament.
During the elimination round, India pulled off a stunning win against the PHL in four sets, 25–14, 21–25, 23–25, 19–25, and had a disappointing 0-5 record heading into the next round.
However, the Jerry Yee-mentored team flipped the switch during their next scheduled games and were able to defeat Australia and India.
It was a tightly-contested match in the first two sets as the Indians went toe-to-toe with the Filipinas and exchanged scores in the spiking department.
Filipina setter Katherine Cortez did a fantastic job feeding her opposite spikers and recorded 26 excellent sets during the victory.
Aside from her tremendous offensive calls, Cortez also had the right reads and sought for the holes in India's defense by setting the ball to the right spiker.
The young Filipinas got tons of offensive contributions from Rhose Almendralejo, Ana Hermosura, and Jothea Ramos who were responsible for answering every run made by India.
The PHL squad then dominated the third and final set, 25-12, and banked on their efficient middle-blocking that limited India's offensive executions.
"This was truly a one-of-a-kind opportunity for all of us, especially for our student-athletes. This was an experience we will never forget. Rest assured that these girls will excel further in two to three years," said team manager Jose Montalbo.