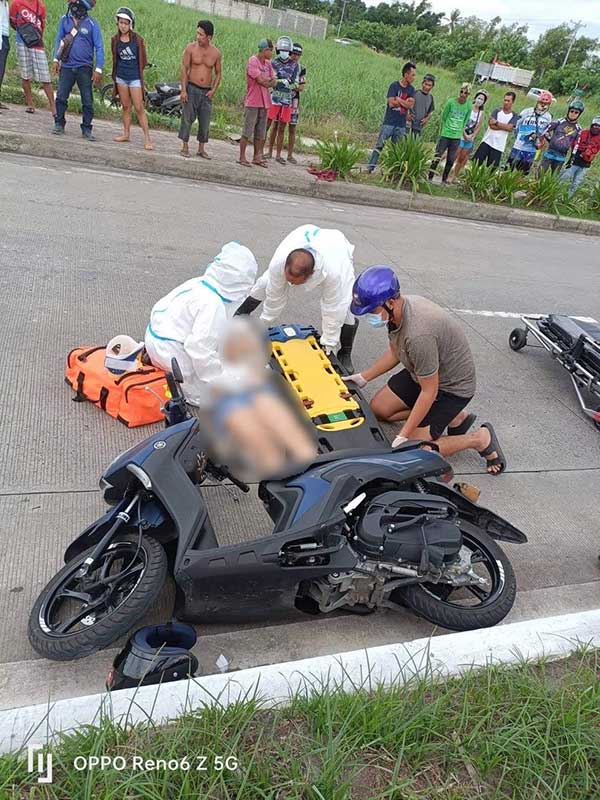 By Glazyl Y. Masculino
BACOLOD City – A physical therapist died after she figured in a road accident along Bacolod-Silay Airport Access Road in Barangay Matab-ang, Talisay City, Negros Occidental last Saturday.
Police identified the victim as Bridget Navarro, 43, of Barangay Zone 9.
Police Staff Sergeant Ryan Calalas, traffic investigator of Talisay City Police Station, said Navarro, who was driving a motorcycle, made a left turn when she hit the rear part of a delivery truck loaded with softdrinks.
"Naka-cross na ining truck, tapos siya (victim) liko pawala tani, galing nalab-ot niya ang rear sang truck," Calalas said.
Calalas said the victim lost control of her motorcycle and fell, causing her head to hit the pavement.
"Naglabog ni ang iya nga helmet kay wala siguro ma lock," he added.
Navarro was declared dead on arrival in a hospital.
Calalas said the truck driven by Junard De Nicolas, 39, of Barangay Bata here, was on its way to Silay City, when the accident happened.
Calalas said De Nicolas was released from police custody on Sunday, after the lapse of the reglementary detention period.
The victim's family and De Nicolas were scheduled to meet on Monday to discuss the incident.