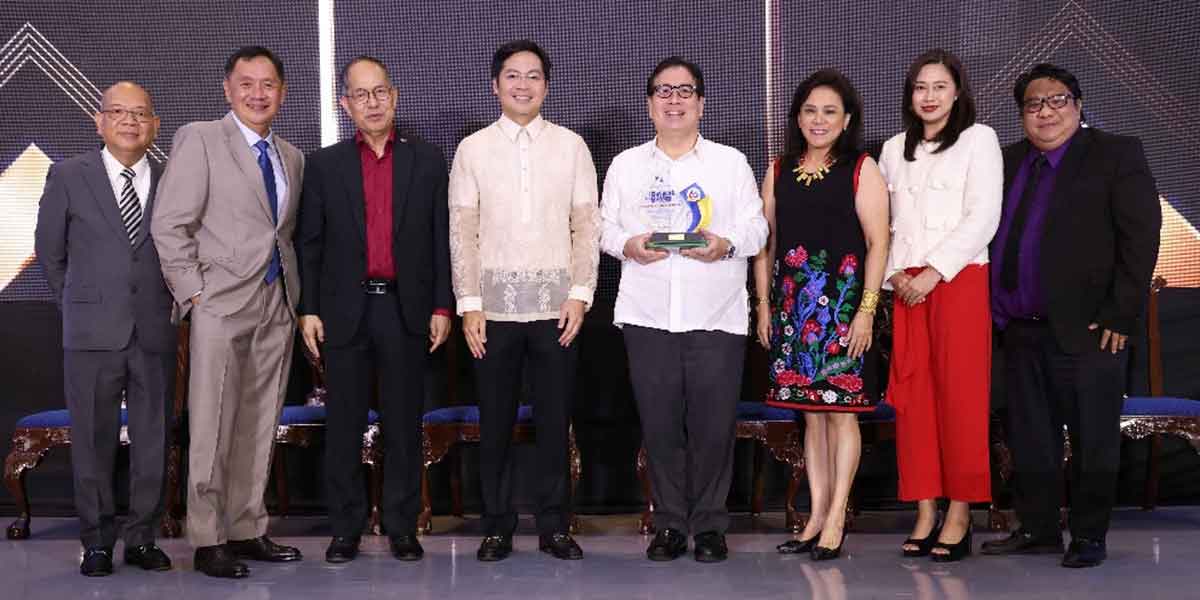 The Social Security System (SSS) gave Philippine National Bank (PSE: PNB) two awards as Best Collection Partner for the Overseas Bank category and Best Disbursement Partner for the Universal Bank category during the Balikat ng Bayan Awards 2023 held last September 8 at the SSS Main Office in Quezon City.
The Balikat ng Bayan Awards is an annual event celebrating the anniversary of SSS, which is in its 66th year as of date. Awardees are honored for their adherence to the Social Security Law's requirements for benefit coverage and distribution, accuracy and promptness in reporting to SSS, and participation in SSS programs.
"It is an honor for PNB to be recognized by the Social Security System," said PNB's EVP and Head of Global Banking and Markets Sector Roberto Baltazar. "PNB values the 66 years of partnership with SSS and it is our thrust to deliver improved experience and efficiency to Filipino workers not only within the country but also around the globe."
The 'Best Disbursement Partner' award is given to PESONet-member financial institutions that have the highest number of transactions and highest amount of disbursements to pensioners, employers, and individual accounts, while the 'Best Collection Partner' distinction is given to financial institutions that are consistently among the top with the highest collections, biggest volume of transactions, and widest coverage.
Instituted in 1995, the SSS Balikat ng Bayan Awards acknowledge the valuable contributions of individuals and organizations in helping SSS deliver quality service and programs to its members.