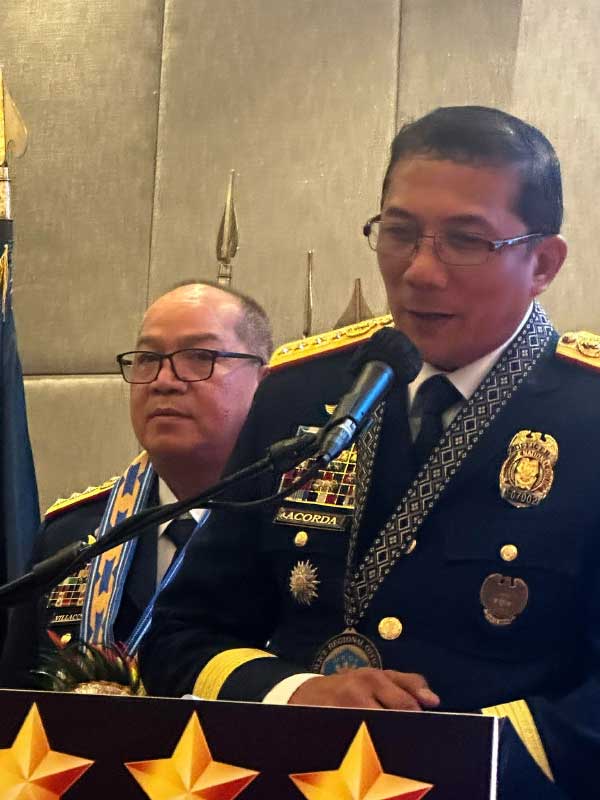 By Jennifer P. Rendon
When Police General Benjamin Acorda Jr. assumed the top post of the Philippine National Police, the campaign against illegal drugs was one of his top priorities.
And if police units have made significant accomplishments by confiscating big volume of illegal drugs, it's because "everybody heeded the call," he said during a press conference in Iloilo City on August 14.
Acorda was in Iloilo City to attend the Police Regional Office (PRO) 6's 122nd Police Service Anniversary celebration.
"Masigasig ang ating kapulisan. The focus of our operations is still on the anti-illegal drugs," he said.
Acorda said he wanted an aggressive and honest operations devoid of "shortcuts to avoid 'yung mga issues lately."
He also attributed the headway in the anti-illegal drugs campaign to the public who have been giving them vital information that immensely contributed to the the success in their operations.
"Alam natin na ang problema sa drugs ay nandiyan pa rin, pinagtutuunan pa rin ng pansin. As per statistics, 'yung most of the crimes or offenders na naipapakulong ay, one or another, ay connected sa illegal drugs," he said.
But aside from the community's help, Acorda said that their intelligence-driven operations have spelled the difference why they were able to catch offenders.
From early on, "we have the list of personalities – high value individuals and street level individuals. I presumed it's one of the reasons," he said.
Meanwhile, Acorda confirmed that he already removed from the service the 18 third-level police officers whose courtesy resignation were accepted
"We have issued the orders, 'Yung iba barangay na nila," he said.
But the country's top cop said investigation is still going on against them.
Some have already been administratively and criminally charged.