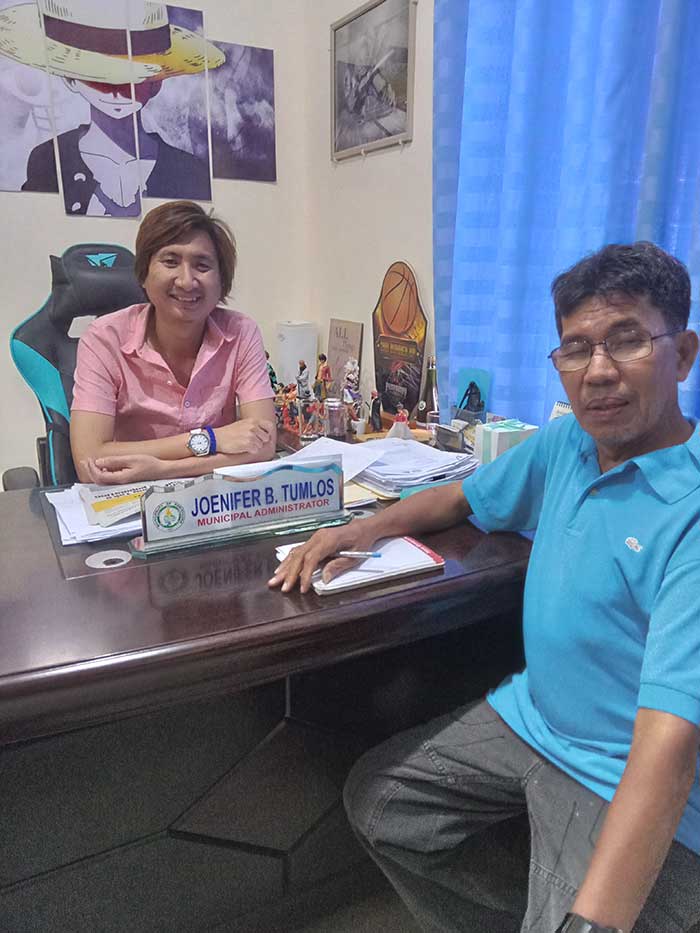 By Felipe V. Celino
ROXAS CITY, Capiz – Casual employees of the local government unit of Pontevedra, Capiz are complaining that they have not been paid their salaries for about two months.
A casual worker, who asked not to be named, told the Daily Guardian that he was forced to borrow money to buy basic needs for his family.
He said that some of his colleagues have opted to approach Joenifer Tumlos, Pontevedra municipal administrator, for cash advances as they need money for their school children.
"Kapin na sa duha kabulan wala kami sweldo tungod kuno wala sang available funds para sa amon na mga casual employees," according to the the employee who had been working in the municipal government for almost two years.
The employee said that he was hired as a casual worker during the time of former Mayor Esteban Dodoy Contreras. But he continued to be part of the new administration of Mayor Henry Tumlos as his services are needed in the municipal hall.
Meanwhile, municipal administrator Joenifer Tumlos told the Daily Guardian that the municipal government is looking for ways to pay the casual workers their salaries.
"Actually, we are looking for the budget for their salary that will be given as soon as possible", he said.
Tumlos stressed that town funds are intended for infrastructure projects and other needs of the municipal government.
Tumlos said the municipal government of Pontevedra has 180 casual workers who are paid P300 to P350 per day.