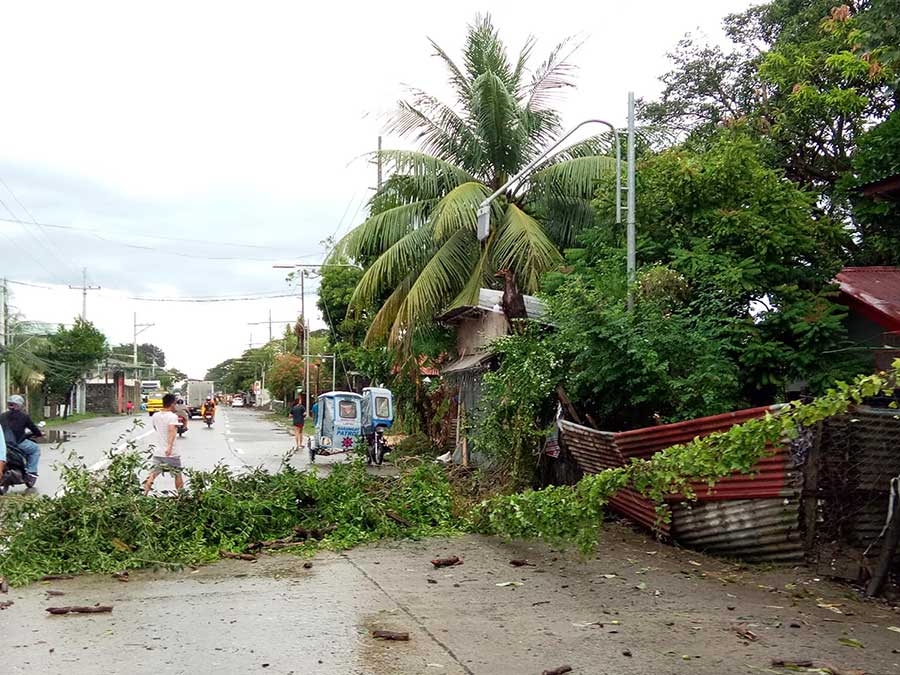 Power supply and telecommunication services in Panay and Negros Islands were disrupted since Thursday evening in the onslaught of Super Typhoon "Odette."
Odette initially made landfall in Siargao to Leyte, Bohol, and Cebu before it battered southern portions and other parts of Western Visayas on Thursday evening.
The destructive winds and heavy rains caused by Typhoon Odette triggered power and signal disruptions in different areas in the region.
As early as 9 p.m. on Thursday, several residents in Southern Iloilo experienced multiple power interruptions as the typhoon traversed near the region.
Iloilo I Electric Cooperative, Inc. (ILECO-I) confirmed that around 10 p.m. Thursday several power interruptions were experienced by consumers in the ILECO 1 coverage area.
"Some of these interruptions were caused by National Grid Corporation of the Philippines (NGCP) transmission line outage."
Central Negros Electric Cooperative (CENECO) also reported a total blackout in its coverage areas.
In Iloilo City, power interruptions hit some of its coverage areas past 10 p.m., according to MORE Power.
Unstable power supply and power fluctuations were also felt later in the evening.
At around 3 a.m., the company switched off all feeders for safety reasons due to the threats of toppled poles and live wires.
Power interruptions were also experienced in other parts of Panay particularly in Antique, Guimaras, and Capiz.
In its advisory issued on Friday morning, NGCP confirmed that transmission lines in San Jose-Culasi 69 kV line covering Antique Electric Cooperative, Inc. (ANTECO) and Sta-Barbara-Hamtic 69 kV line affecting ILECO I have been unavailable.
Consumers also experienced disruptions in signal particularly in internet and telecommunication services of Globe.
"Due to strong winds and torrential rains brought by super typhoon Odette, Globe's data and mobile services have been affected in Iloilo, Guimaras, and Negros Occidental. Outages were caused by multiple fiber cuts and the lack of commercial power," Globe said in its advisory.
Meanwhile, as of 7 p.m., MORE Power was able to reenergize 97 percent of its franchise area in Iloilo City.
The company has prepared contingency plans "before, during, and after" the onslaught of Odette.
Response teams were immediately sent to areas with toppled posts and wires. (ERS)