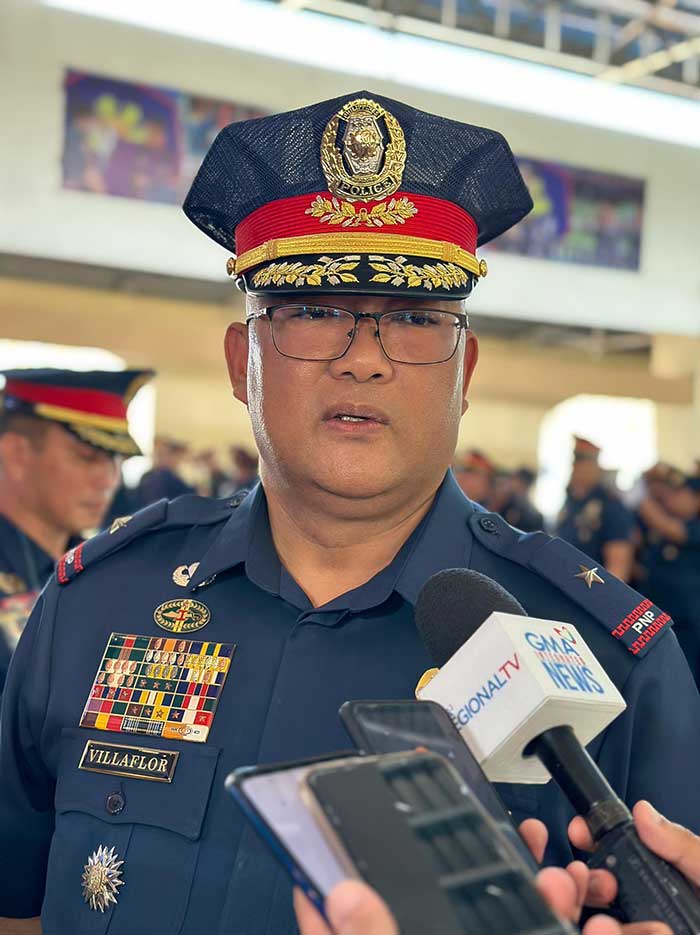 By Jennifer P. Rendon
The Police Regional Office (PRO) 6 ordered the deployment of three teams to beef up police personnel in the fifth district of Iloilo province.
Brigadier General Sidney Villaflor, Western Visayas police chief, said the move was a result of intelligence evaluation made by police intelligence officers in the region and the Iloilo province and chiefs of police of Sara and San Dionisio towns.
Two teams will come from the Regional Mobile Force Battalion (RFMB) 6 while another will be taken from the Iloilo Provincial Mobile Force Company.
The region's top cop has debunked insinuations that the deployment was an offshoot of requests made by some individuals and elected government officials in the area.
"We did a review and we learned that there were violent incidents in the past. And we have to address that," he said.
One of these incidents was when an incumbent village official was injured when alleged supporters of a mayoralty candidate attached him afternoon of May 11, 2019 at Sara town.
Barangay Captain Ronie Dorde, 50, of Preciosa village, sustained two gunshot injuries on his abdomen when around four suspects assaulted him.
The suspects were riding on two motorcycle when they went to another resident of Preciosa village.
They four allegedly intended to do a last-ditch campaigning in the area but Dorde accosted them.
It was not immediately known why Dorde allegedly prevented the group from campaigning in his village.
The confrontation allegedly grew intense until one of the suspects pulled a caliber .45 pistol in his sling bag and shot the victim twice on the stomach.
Meanwhile, Villaflor said that the PNP remains apolitical.
"Wala po kaming pinapaboran. The deployment was not because it was not done because of some requests from anyone. Again, I made the decision based from the recommendations of our intelligence officers," he said.
As the election nears, Villaflor said he would go around the region to check if thee are other areas that need to be augmented based on the prevailing situation.