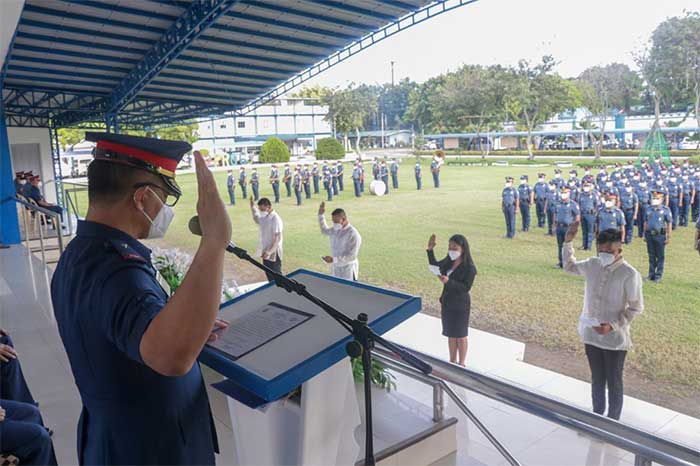 The Police Regional Office (PRO)-6 held the traditional flag raising ceremony with the recognition of deserving personnel and administering the oath of four newly appointed Non-Uniformed Personnel (NUP) at the PRO-6 grandstand in Camp Gen Martin Teofio B Delgado, Iloilo City on Nov 29, 2021.
No less than Police Brigadier General Flynn Dongbo, PRO-6 director, led the activities.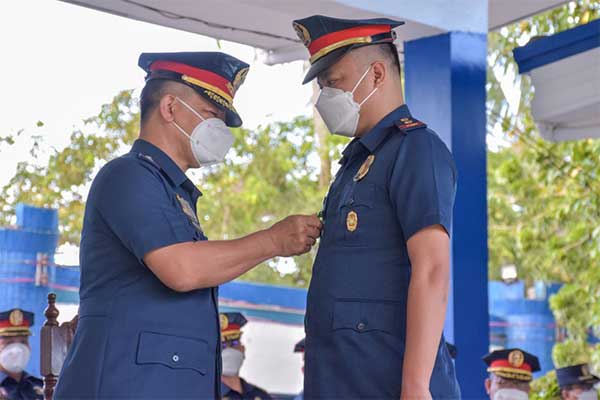 Six (6) deserving personnel received the Medalya ng Papuri their exemplary performance, efficiency and devotion to duty:
Police Major Ahlie V Estember (Guimaras Police Provincial Oofice)
Police Master Seargent Alexander F Villa (GPPO)
Police Corporal Ronnel A Dato-on (GPPO)
Police Captain Paul Kenneth P Magan (Negros Occidental PPO)
Police corporal Orvill R Leyte (NOCPPO)
Police Corporal Eric L Mariquit (NOCPPO).
The program was also highlighted by the oath-taking of four newly appointed NUP.
PBGen Dongbo congratulated the awardees for their laudable accomplishments and the newly appointed NUP for their official entry in the government service.
He also emphasized the importance of teamwork among PRO6 personnel.
"In this organization, in order for us to achieve more, we need to work together as one, to be number one and work with the ones we swore to serve," he said.
He also reiterated to all PNP personnel the diligent observance and discipline in ranks and maintenance of cleanliness in their respective offices.
Also present in the activity were the members of command group and PRO-6 Staff.