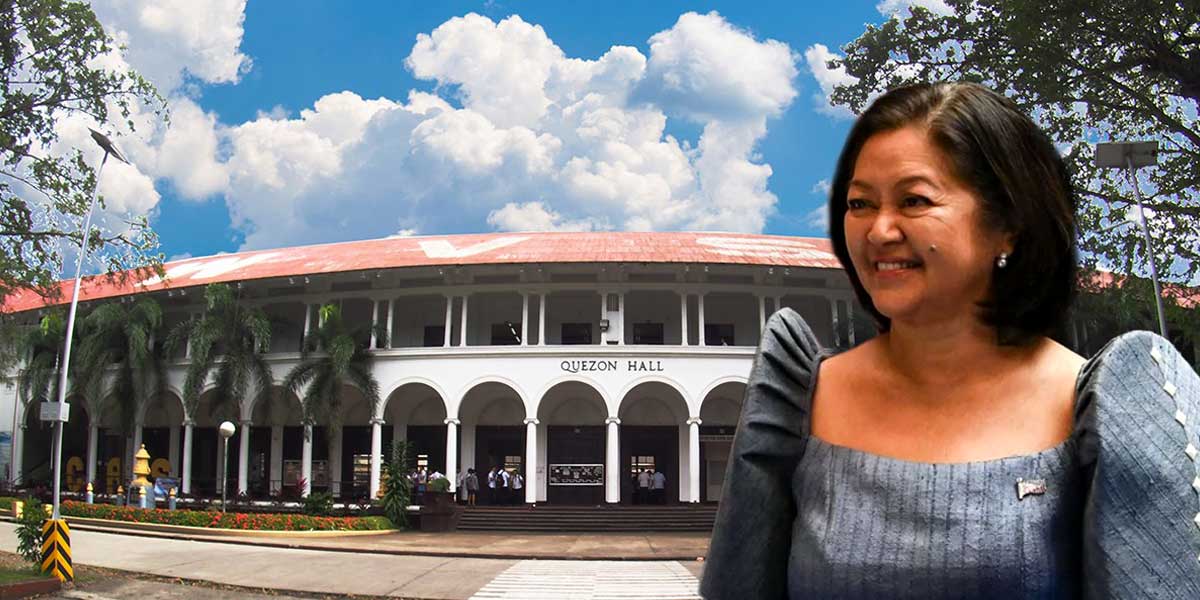 By Joseph B.A. Marzan 
First Lady Louise Araneta-Marcos will teach law subjects at the West Visayas State University (WVSU) in La Paz, Iloilo City under its Juris Doctor program, details of which first surfaced Wednesday evening.
Daily Guardian received a screenshot from the WVSU's Integrated University Information System (IUIS) detailing Atty. Marcos to be teaching Criminal Law 1, one of the fundamental Criminal Law subjects for freshmen Juris Doctor students.
The screenshot was verified by current WVSU law students, who themselves sent screenshots to support the initial screenshot's veracity.
The offices of WVSU President Joselito Villaruz and College of Law Dean Pauline Alfuente both declined Daily Guardian's request for comment.
But a source close to the administration confirmed that the First Lady will join the faculty's ranks in the 1st semester of Academic Year 2022-2023, which starts August 15, 2022.
The first lady has a notable record of teaching in law schools in Luzon, including Far Eastern University, Mariano Marcos State University, Northwestern University, Pamantasang Lungsod ng Maynila, and Saint Louis University, among others.
The mode of Atty. Marcos' class is still unknown, but previous experience suggests that her classes may be conducted face-to-face.
She left teaching law at the Mariano Marcos State University at the onset of the pandemic, as she found it hard to teach classes online.
She earned her law degree at the Ateneo De Manila University, and is a founding partner of the Marcos, Ochoa, Serapio, and Tan (MOST) Law and M & Associates law firms. She left the latter firm in June 2022 when her husband was elected president.
REACTIONS
When Daily Guardian broke the news on Wednesday night, it was met with expressions of anger and disappointment towards the WVSU administration, from students, alumni, and even faculty and staff.
Two of the university's student political parties also weighed in on the information on their respective Facebook pages.
The University Students' Alliance posted "They can't afford me 👁👄👁", referring to the First Lady's interview with talk show host Boy Abunda during the campaign period.
The Sandigan ng Mag-aaral para sa Sambayanan (SAMASA), on the other hand, gave a more serious response, saying that Atty. Marcos' recruitment did not adhere to the university's motto.
"The [WVSU] as an institution needs to stand by its motto, 'Excellence is a tradition.' [Araneta-Marcos'] inclusion [in the faculty] can never be considered as excellence because [it] must come with honor. [She] will never succeed in honor because her family itself does not do this," the statement read.
SAMASA called on the university to instead focus on addressing the students' and faculty members' immediate needs, and to push for an increase in their budget.
A certain Archibald Machleish Liquigan Aquino commented on Daily Guardian's Facebook post that there is nothing wrong with Mrs. Marcos teaching law at WVSU because she is a lawyer, too.