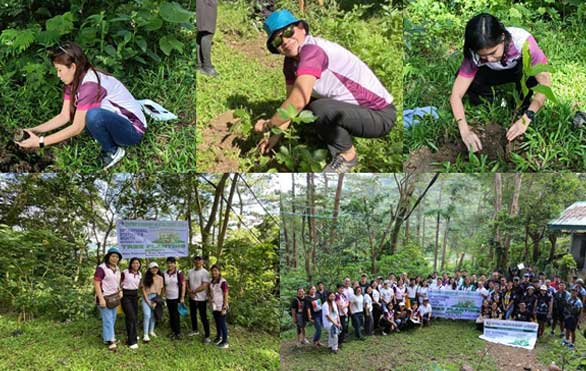 The Philippine Statistics Authority-Regional Statistical Services Office VI (PSA RSSO VI) joined a Tree Planting Activity at Sitio Tabionan, Bucari, Leon, Iloilo on 20 October 2023 as one of the major activities for the 34th National Statistics Month (NSM) which was held.
This year's 34th NSM Celebration is themed, "Accelerating Progress: Promoting Data and Statistics for Healthy Philippines".
The activity was spearheaded by the Department of Environment and Natural Resources (DENR) – Region 6 in coordination with Provincial/City Environment and Natural Resources (P/CENRO) of Guimbal and Iloilo Province.
The NSM celebration aims to enhance and instill nationwide awareness and appreciation of the importance and value of statistics to the different sectors of society and elicit the cooperation and support of the public in upgrading the quality and standard of statistics in the country.
The tree planting activity was conducted as contribution of regional statistical system in promoting environmental conservation and community engagement by planting trees in the local areas.
A total of 50 cacao and 50 narra seedlings were planted.
Ten (10) other regional agencies that participated in the activity were: Bureau of Fire and Protection, Civil Service Commission, Department of Agriculture, Department of Environment and Natural Resources, Department of Tourism, Land Transportation Office, National Commission on Indigenous Peoples, Philippine National Police, City Planning and Development Office-Passi City and Provincial Planning and Development Office-Iloilo.