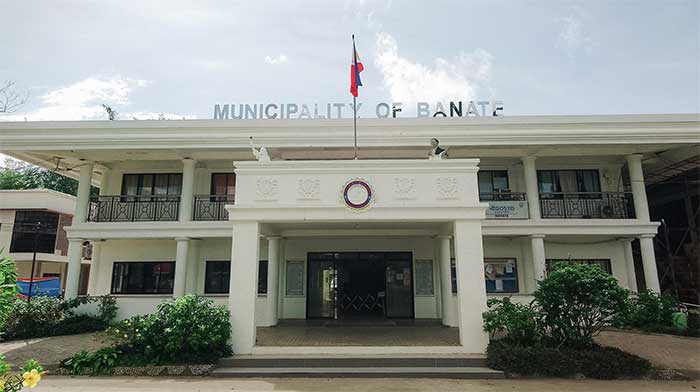 By Rjay Zuriaga Castor
The town of Banate in the northern part of Iloilo has been chosen as the pilot area in the provincial government's program of building climate-resilient communities.
Iloilo Governor Arthur Defensor Jr. said Banate will be the pilot town of the Purok Resilience program of the province. The program is a socialized and localized housing initiative for residents residing in disaster-prone areas.
"The Purok resilience is a convergence. Maayo gid kung ang munisipyo natun may duta na sila nga available and Batad has it. There are around 30 households there that are always evacuated during the rainy season. That is why we have Batad," he said in a press conference on Wednesday.
Defensor emphasized that there are also more towns that they are eyeing to implement the program.
"Damo pa ang pwede. Except that Batad presented first a potential kay may lupa na nga daad kag maathag ang target nga households," he said.
Defensor stressed that they will be prioritizing communities that are near the livelihoods of the students.
"We want a community nga indi layo sa uma, kag indi layo sa sakayan because in our experience, kung ang relocation sites malayo sa, it is not working for them […] The Purok Resilience is not just about building houses on land. It is about establishing communities," he added.
The United Nations Human Settlements Programme or UN-Habitat is helping the province implement the program through its Transformative Actions for Climate and Ecological Protection and Development (TRANSCEND) project.
The project aims to help local communities utilize and enhance biodiversity and ecosystem services through an urban ecosystem-based adaptation.
"We were introduced to UN-Habitat because our Purok Resilience is unique and it has no counterpart to the national government's housing program. The UN-Habitat became interested in the concept, especially that it is a climate change response," Defensor said.
Defensor highlighted that the UN-Habitat will help the province with technical support, particularly on how to advance science in its implementation to have improved program outcomes.
"They are helping us with that. They provide it with technical support and science and they can also help us possibly with funding because they have projects like that before. They might have corporate social responsibility programs," he noted.
The program is scheduled to be implemented starting in November 2023.
Earlier this September, Defensor was among the 14 local executives from the country to be invited for a climate-related learning trip in Japan.