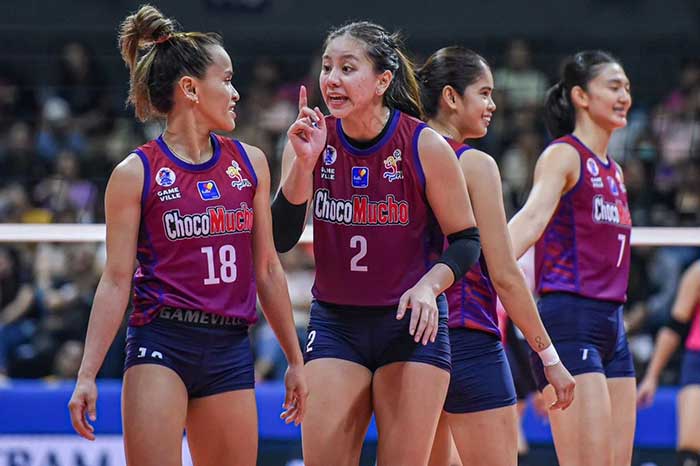 By Leobert Julian A. de la Peña
What a big blow for the Choco Mucho Flying Titans.
Seeking another strong season in the ongoing Premier Volleyball League (PVL) All-Filipino Conference, the aspirations of Choco Mucho might take a backstep after star spiker Des Cheng suffered a torn Anterior Cruciate Ligament (ACL) in her right knee last October 26, 2023.
The major injury report was updated last October 28, 2023, after the Flying Titans posted a public announcement regarding Cheng's current status.
Cheng absorbed the injury during their match against the Cignal HD Spikers in the second set of their victory.
With the match tied at one set apiece and the Flying Titans leading by a point, the venue was suddenly in dead silence after Cheng went down and screamed in pain.
After the replay, Cheng was seen landing awkwardly after attempting a strong attack on the right side of the court.
Seconds after the sequence, Cheng hardly got up back to her feet and had to be assisted by three staff members from the Flying Titans and the attending medic.
"After careful review of her MRI results, our doctors have diagnosed that it is an ACL tear that will require surgery and rehabilitation," posted Choco Mucho in their official statement.
With the development, Cheng is expected to miss the whole All-Filipino Conference and will be out for at least six to eight months.
Choco Mucho is currently holding a 2-1 win-loss record and they will try to secure a playoff spot without the services of Cheng.
"The team is saddened over this development, but is hopeful for her safe return. Thank you to everyone for your concern and keeping her in your prayers," Choco Mucho added.