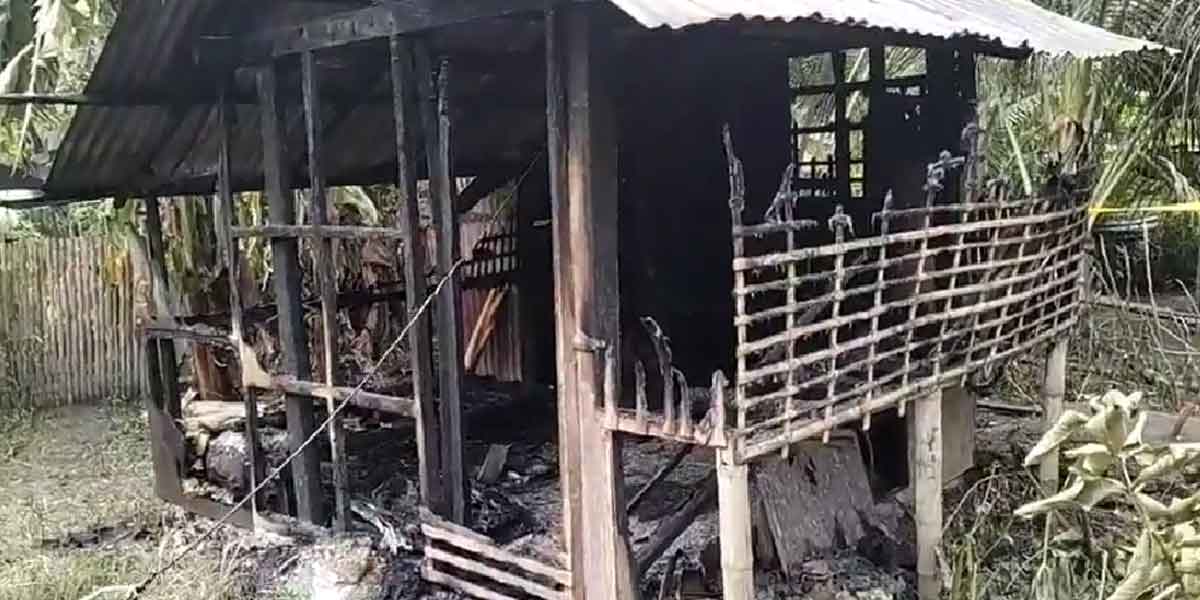 By Jennifer P. Rendon
A physically-challenged man died after a fire gobbled his house in Miagao, Iloilo early morning of August 21.
Fifty-year-old Willy Nadanga was trapped inside his burning house at Barangay Lumangan.
Members of the Bureau of Fire Protection (BFP)-Miagao Station discovered his body inside the comfort room.
Fire Officer 3 (FO3) Rey Jan Morales, Miagao BFP arson investigator, said the incident happened around 4:45 a.m. Monday but it was only reported an hour later.
Firefighters arrived eight minutes later.
Morales said the house, which was made of light materials, was already totally burned.
Neighbors claimed they were awakened by the sight of fire and it was already too late for them to rescue the victim.
Morales said the victim had difficulty walking and had problems with his eyesight and hearing.
"If he ever asked for help, neighbors might not have heard it," he said.
Morales said the cause of fire is still being investigated.
But neighbors alleged that the victim was collecting Zippo lighters.
Fire probers are now discounting the possibility that the lighter ignited and caught fire with the clothes and rugs stocked near the victim's bed.
Meanwhile, damage to property was pegged at P13,500.