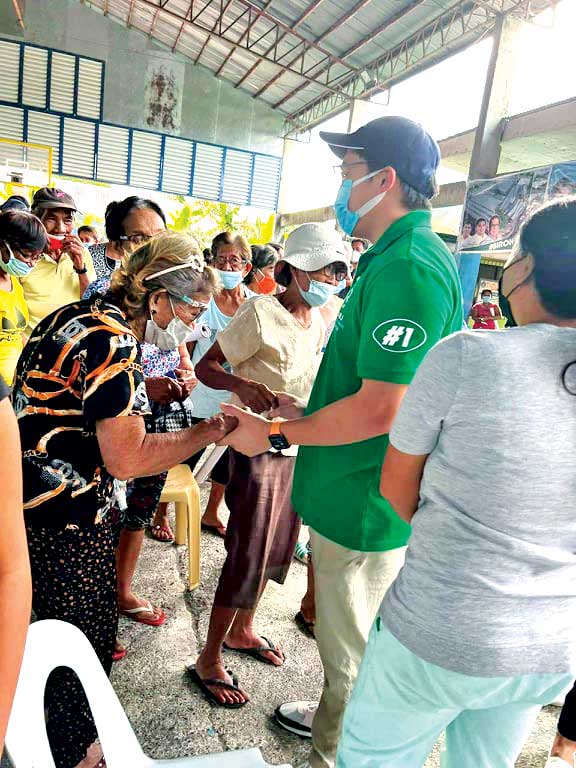 By Francis Allan L. Angelo
Iloilo 4th district Rep. Braeden John "BJ" Biron is the preferred mayoral candidate of 7 in 10 likely voters in Dumangas, Iloilo, according to a poll survey conducted in February and March 2022.
The survey by Random Access Consultants Inc. (RACI) indicated that 66.8 percent of the 600 respondents prefer Biron as the next mayor of Dumangas against 30.3 percent of his opponent Ian Dolutan.
In terms of range of percentage of votes, Biron is seen to capture 62.8 to 70.8 percent of the likely voters against Dolutan's 26.3 to 34.3 percent.
The survey conducted on Feb 20-23 and March 2-4, 2022 also indicated that Biron's percentage of votes increased by 11.8 against the Jan 12-14 survey where he polled 55 percent.
Dolutan's number dropped by 13.4 percent from 43.7 (Jan 12-14 survey) to 30.3 percent (Feb 20-23 and March 2-4 survey).
By sex, 65.3 percent of male respondents prefer Biron over Dolutan (32 percent) while 68.3 of likely female voters are for the incumbent congressman.
Biron also topped the survey by age group – 76.9 percent in 18-21 years old; 72.5 percent in 22-29 age group; 67.8 percent in 30-39; 63.7 in 40-49; 61 percent in 50-59; and 73.2 in 60 and above.
Dolutan's best polling among age groups was in the 50-59 bracket with 34.8 percent.
Biron is also the top preference of voters in terms of educational attainment – 68.9 percent among voters who reached elementary or graduated from elementary school; 67.8 percent among high school/high school graduates/vocational; and 65.2 percent among college level and college graduates.
Dolutan averaged 29 to 30 percent in all levels.
Rep. Biron is also the preferred mayoral candidate of voters across all socio-economic status. He polled 61.2 in Class A, B, and C (upper to middle class); and 68 percent in Class D and E (lower class).
The survey covered 600 respondents in 45 barangays as sample spots. The margin of error is ±4 percent with a 95 percent level of confidence.
The survey conducted on Feb 20-23 and March 2-4, 2022 employed face-to-face interviews.