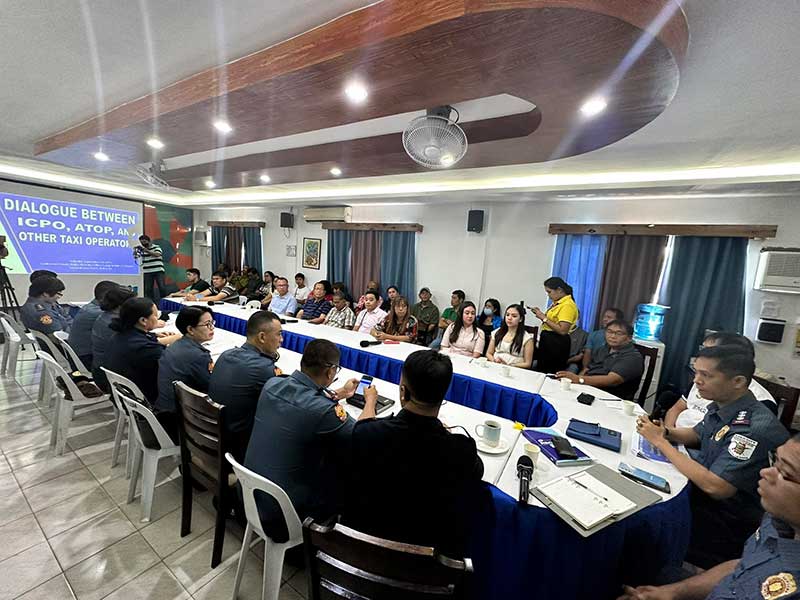 By Jennifer P. Rendon
Amid the controversies hounding the taxi industry in Iloilo City, the local police pushed for the conduct of random drug testing of taxi drivers, whether new ones or "veterans."
The Iloilo City Police Office (ICPO) made the proposal following incidents involving taxi drivers in recent weeks.
Colonel Joeresty Coronica, Iloilo City police chief, made the recommendation during a dialogue called by ICPO with members of the Association of Taxi Operators in Panay (ATOP) and other taxi operators plying the metropolis.
On top of the random drug test, Coronica also pushed for the submission of the driver's National Police Clearance System (NPCS).
The NPCS is the PNP's centralized information system for crime-related record checking nationwide.
It is considered more inclusive since it incorporates the records from the PNP's electronic blotters and electronic warrants.
The National Police Clearance is considered an official document that certifies the existence or non-existence of a person's record in any of the PNP crime-related databases.
"At least, we could be sure that we are hiring drivers who have not been implicated in crimes," Coronica said.
The city police chief also advocated for passengers to be aware of their personal security.
"They should also get the cab's body number, the name of the operator, and other pertinent data and send it to their friends or loved ones," he said.
Coronica said they can't be at every nook and cranny of Iloilo City but "we will do everything we can to solve crimes when they happen."
ATOP president Perfecto Yap said they have a database of drivers who were kicked out from ATOP-member companies because of some breaches.
"If the violation is serious, we blacklist them," he said.
Meanwhile, Atty. Vincent Joseph Go, ATOP legal counsel and operator of the Light of Glory taxi fleet, said that they even pursue criminal cases against their taxi drivers who commit serious offenses.
"If we would just kick them out, the tendency is they would just transfer employment and might commit the same mistake again," he said.
In that way, it will send a strong signal to the other drivers against committing any violation.
Go said an applicant will usually be hired once they have been cleared from the database.
He also cited that everything starts with the hiring of personnel.
"Each company has their own method of hiring but it's important to employ drivers who will not damage the company's reputation," he said.
Just as important as hiring, Go said there must be proper supervision once they are already in their employ.
There should also be monitoring of their activities and how they deal with the riding public.
Around 2,000 taxis are operating in Iloilo City.