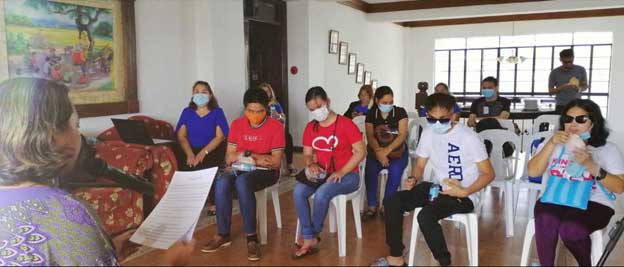 Special needs students have different needs compared to regular ones and some of them are struggling with the fast pace of learning. Some have difficulty explaining themselves and reading books on their own.
Among them are visually impaired individuals who experience challenges and even stereotypes that they will not learn how to read.
Based on the statistics of the Philippine registry for persons with disability of the Department of Health (DOH) from January 2010 to January 2022, there are 14,353 distributions of visually impaired issued IDs in Western Visayas making it to the top ten with the highest number of visually impaired IDs issued nationwide.
In Roxas City, in the province of Capiz, there are 25 students enrolled in the Special Education (SpEd) for visually impaired individuals and some of them are having difficulty reading and comprehending their daily lessons.
In accordance with Department of Education No. 37, series of 2015, schools with special education should devise, plan, initiate, and implement measures that will create a culture of safety and resiliency.
In the four corners of her office in the Roxas City School Division, Disaster Risk Reduction Management Project Development Officer II and also the Information Officer of DepEd Roxas City Maribeth Baldonado, was contemplating how she can create a huge change in the life of students with special needs.
Making waves with her innovative approach to education, she found a unique way to engage, inspire, and make learning enjoyable to the visually impaired students by introducing to them the captivating world of Braille comic books.
Baldonado's journey started when she felt that some of their programs are not complete because only regular students can enjoy, participate, and excel, while students with special needs are missing out.
Determined to bridge the gap, she and her team created the "Project SLIM Pack," a learning interactive material package for special children.
The journey of the Project SLIM Pack or Project Special Children Learning Interactive Material (SLIM) Pack started in 2018 when Baldonado conducted a training for the special learners and she found out that there are a lot of things she needed to do to create a safe and inclusive environment for them.
"The Project SLIM Pack comprises short stories especially created for differently-abled learners in braille and radio-based," Baldonado stated.
She also added that the material was created through the active participation of the visually impaired learners as they were immersed in how the stories in the comic books will go about.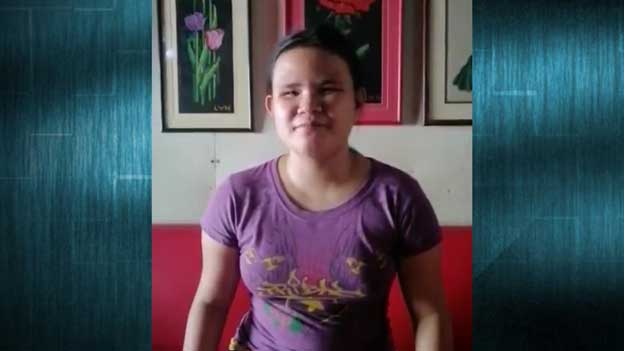 One of the beneficiaries is Grade 11- student Margaritte Ann D. Riban, who expressed her gratitude to the DepEd-DRRM for being one of the chosen recipients of the comic books.
"Dako gid ni nga bulig para sa amon nga may mga kapansanan ang comic books para mangin aware kami kung ano amon himuon kung may mga calamities kag para ma-share man namon sa iban ang amon nga nahibal-an kag ang amon mga nabasa sa comic books (The comic books are huge help for us students with special needs that will give us awareness on what to do during a calamity and also for us to share to other people what we learned from those comic books)."
Further, with a goal to provide quality-assured supplemental learning materials on DRRM appropriate for special learners, they published five quality-assured comic books in braille system and audio files.
One of the Comic Books entitled, "Emergency Kit" written by Mark Anthony A. Durana, is a story that highlights the preparedness of a family during times of disaster by having a presence of mind and complying with the local authorities for their safety.
The three other stories were centered on the COVID-19 journey, comprised of Nay, Tay, Ano po ba ang COVID-19?; "Okey lang ba na hindi okey?"; and "Ligtas tayo kay Teacher Ligaya."
Another comic book, "Pito" is about how a simple equipment like a whistle can prevent injury or save a life.
"We distributed the comic books during the pandemic and it was a beautiful thing for us because the learners felt loved and special by delivering it to them personally," Baldonado said.
Additionally, Baldonado noted that these comic books and audio files are already uploaded in the DepEd Learning Resource Portal where DepEd SpEd teachers can download and utilize for their students.
Through her unconditional love for the visually impaired students, she did not only receive praises from the students and their parents but was also recognized in the DepEd Non-Teaching Innovation Showdown for her Braille Comic Books and Audio files.
She was named as the Division Innovator of the Year last November 13, 2022 in Roxas City and first runner-up for the 2nd Regional Innovation Showdown on December 7, 2022 in Iloilo City.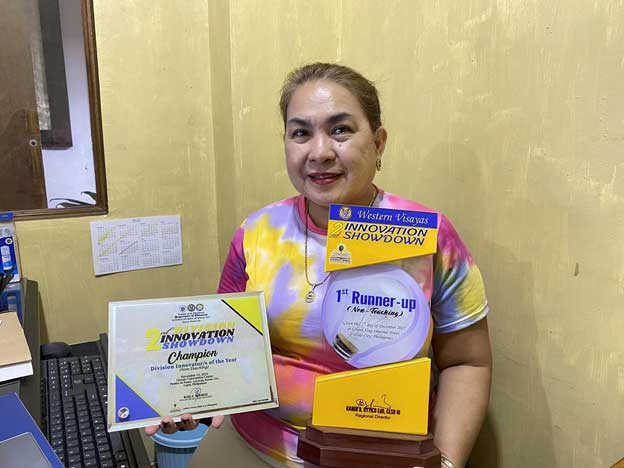 Baldonado served as a shining example of the significant influence that a committed Department of Education employee can have on the lives of those in her care as she continues to foster the creativity of the visually impaired students through braille comic books.
Her persistent faith in the potential of inclusive education, as well as her commitment to making literature accessible to everyone, make her a true hero in the eyes of the students, a real-life comic book character who brings love, empowerment, and worlds of imagination to their fingertips. (AGP/PLF/PIA Capiz)