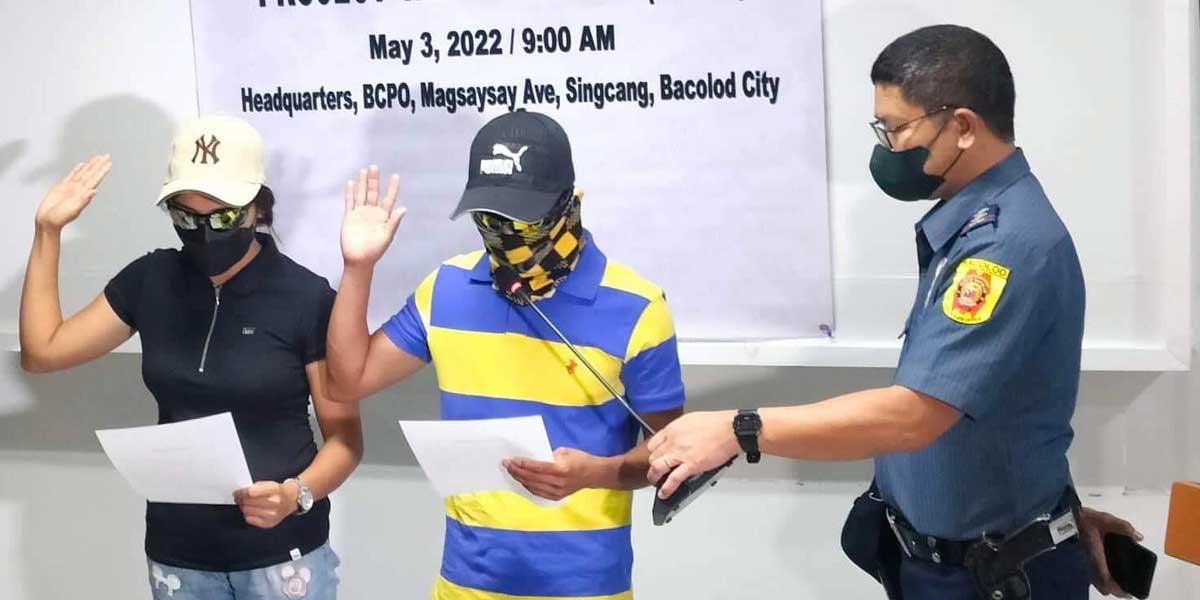 By Glazyl Y. Masculino
BACOLOD City – A man and his live-in partner who were alleged members of the New People's Army (NPA) surrendered to the Bacolod City Police Office (BCPO) yesterday.
The male returnee from Sipalay City, Negros Occidental, was an alleged leader of Platoon 2, Sentro De Gabridad (SDG), South Front, Komiteng Rehiyon -Negros Cebu Bohol Siquijor (KR-NCBS) of Armando Sumayang Command, while the female returnee from Hinoba-an town was a medic of Platoon 1 Squad 2, of the same rebel group.
According to the male returnee, he was recruited to join the armed struggle by a member of the youth sector of sectoral groups when he was 18 years old. He then stayed with the Communist Terrorist Movement for more than eight years.
He participated in cultural and street protests until he became an organizer of Kabataang Makabayan (KM).
He came from a family of rebels, wherein his two siblings were killed in encounters in 2011 and another sibling died in 2014.
The female returnee was recruited in 2018 at the age of 17 and was first assigned as vice finance.
According to the couple, they surrendered through the help of Task Force Kasanag, which endorsed them to Police Station 7 led by Capt. Elmer Bonilla.
The couple said they decided to leave the revolutionary movement due to alleged maltreatment of their members.
They both decided to surrender in 2020 but was not able to pursue it due to the pandemic lockdown, wherein there's strong presence of police and military.
"Risgo sa kabuhi kung ara kami sa hublag, kag wala mayo matabo sa pamilya namon. Gusto namon mangabuhi tawhay upod amon pamilya nga indi kami magtago-tago kung diin," the couple said in a press briefing at the BCPO headquarters during the launching of Table for Peace (TAPE).
BCPO's Project TAPE is an initiative of the city police force that shall promote peace, development and reconciliation here. The word TAPE simply means to secure, cordon, and isolate the city from deception, recruitment, and atrocities of Communist Terrorist Groups (CTGs).
It was conceptualized to provide avenue through the eatablishment of Surrender's Desk or table at different police stations and units here to enjoin, encourage, and facilitate the CTGs desire to return to the folds of the government.
During their surrender, they took an oath of allegiance and were also given financial assistance by the local government of Hinoba-an town.
Meanwhile, Police Colonel Thomas Joseph Martir, BCPO director, said they were elated with the decision of the former rebels.
Martir also encouraged other rebels to also do the same and enjoy a good life with the support of the government.