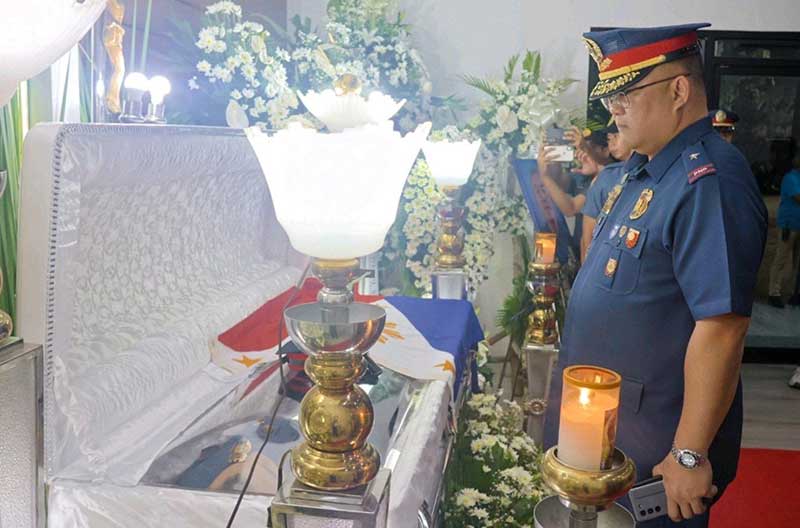 By Jennifer P. Rendon
"Rest easy now, Sergeant Michael Malan."
This was the last "order" given by Brigadier General Sidney Villaflor, Western Visayas police director, to Malan, the police officer who died in a shootout with an armed drug suspect on Oct. 29 at Barangay Concepcion, City Proper, Iloilo City.
Villaflor went to Malan's wake on Nov. 2 at the Gegato-Abecia Funeral Homes and Crematory Services in Barangay Tanza, City Proper district.
He also handed financial assistance to Malan's widow while other financial and non-financial benefits are similarly being arranged.
Villaflor said that all hospital expenses incurred were shouldered by the PRO-6 command.
On the other hand, Malan is expected to posthumously receive the PNP Medalya ng Kadakilaan (PNP Heroism Medal).
It will be received by his widow during the PRO-6 Monday Flag Raising on Nov. 13.
Other members of the operating team who directly participated in the said police operation will also be recognized.
Mayor Jerry Treñas also visited Malan's wake hours ahead of Villaflor.
The chief city executive extended his sympathy to the bereaved family and also handed his personal financial help.
He said the city government is also willing to send Malan's child to school.