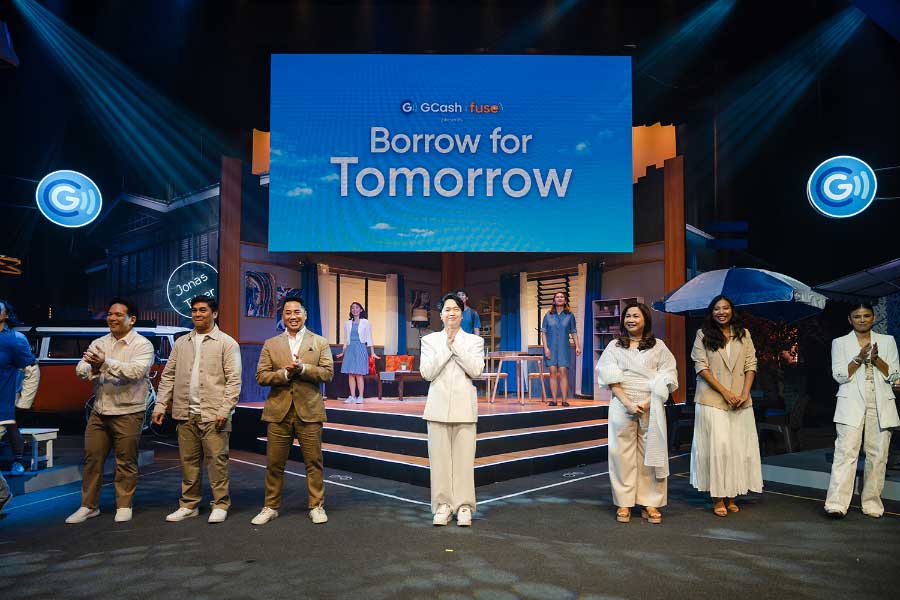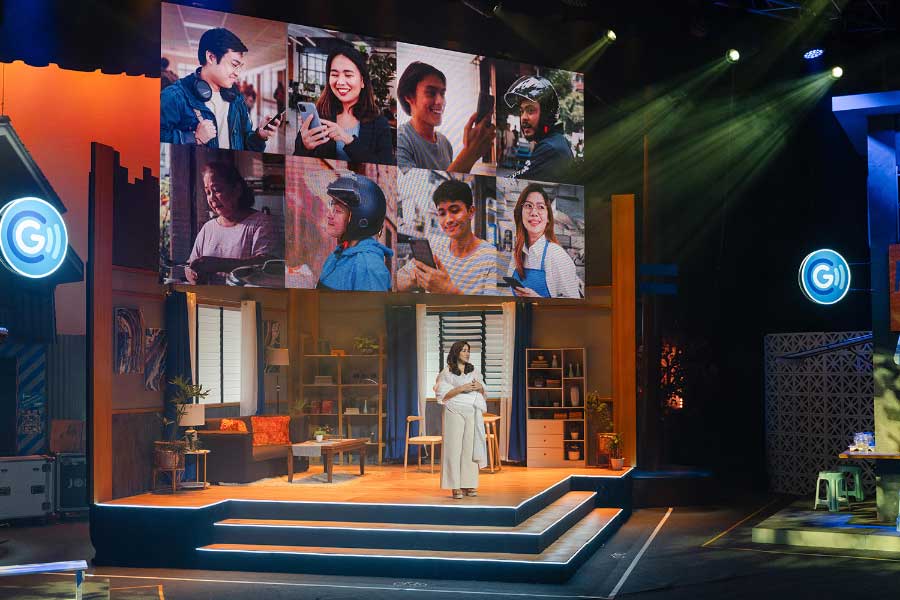 By Mariela Angella Oladive
GCash, the Philippines' leading mobile wallet, elevated lending landscape in the country by officially introducing Fuse Lending Inc. as its 'game-changing lending arm' during the "GCASH x FUSE: BORROW FOR TOMORROW" event held at the Maybank Performing Arts Theater, which was broadcasted via YouTube Live on Wednesday, August 30, 2023.
The introduction of Fuse marked a significant milestone in GCash's journey towards democratizing credit access and empowering Filipinos through inclusive, accessible, innovative financial solutions.
GCash CEO Martha Sazon underscored GCash's commitment to universal financial access.
"We believe that access to financial services is a basic right for everyone, not just a privilege for a few. Whether rich or poor, young or old, educated or not, financial services are for all Filipinos," Sazon said.
She emphasized the inclusive user base of GCash, where it draws its inspiration, 85% of whom are part of lower socio-economic classes, 55% women, 60% youth ages 19-35, and 70% residing outside Metro Manila.
Through Fuse, Sazon said they hop to solve the lack of access to formal credit, especially for the underserved. She emphasized GCash's vision to empower Filipinos to "borrow for their tomorrow" and to drive financial progress for all.
"We don't stop at just inclusion. Our dream is to journey Filipinos towards financial progress," she said.
Fuse CEO Tony Isidro echoed Sazon's sentiment about giving Filipinos inclusive and accessible lending opportunities to achieve their dreams.
Shedding light on the reality of the Filipino lending landscape according to their internal studies, he revealed that 9 out of 10 borrow due to insufficient salaries, 57% resort to informal lenders charging upsurging interest rates, and in contrast, traditional lending processes are often long and arduous.
To address this issue, Isidro has introduced GScore.
"Instead of requiring lengthy application processes, we engineered a propriety trust score that considers users' activity within the GCASH app; we call it GScore," he explained, adding that this Fuse innovation has made it easier for Filipinos to access financial services within their fingertips.
Isidro also shared: "Fuse has already lent 100 billion PHP, helping over 3 million Filipinos achieve their dreams, big or small." The company has grown three times more than the previous year, indicating its potential to uplift individuals and micro-entrepreneurs. He further stressed the ease of borrowing with Fuse Lending, emphasizing: "No hassle, no additional documents to fill up, no waiting time, no collateral."
The event also featured other salient GCash technology, incorporating it in a series of entertaining performances portraying common Filipino lending situations with characters representing diverse walks of life, reflecting everyday Filipinos' financial aspirations and challenges. It depicted relatable scenarios like a student aspiring to pursue higher education and a vendor seeking to expand a small business where GCash emerged as a beacon of hope for those in need.
GCash Sakto Loans: Newest and Affordable Micro-Lending for All
Reflecting GCash's commitment to providing affordable and inclusive financial solutions to all Filipinos, the event also introduced GCash's newest product, Sakto Loans, which the Chief Product and Strategy Officer of Fuse Lending, Baby Aquino, described as: "Ang madaliang pambale ng bayan,"
Sakto Loans is an extension of GCash's existing products, GGives and GLoan, designed for those ineligible for larger loans. It offers borrowing options for as low as PHP 100 to PHP 1,000, with minimal processing fees at zero interest and a flexible payment schedule.
GGives: Zero-Hassle Installment
Head of GGives, XP Villa, elaborated GGives, a GCash installment product designed to make purchases more convenient for Filipinos. According to Villa, GGives offers zero credit cards, zero additional documents, zero down payment, and features the newly launched zero-interest options for selected merchants. With a credit limit of up to PHP 125,000 and an installment plan of up to 24 months, GGives offers flexibility in managing payments that helps individuals to spread out their expenses and make their aspirations more achievable.
GCredit: A Choice for Personal Credit Line
GCredit—a personal credit line within the GCash app, was introduced by the Head of GCredit, Anna Gatmaitan. She boasted the product's easy application process, requiring only a simple registration and easy payment option. GCredit provides favorable interest terms and offers credit limits of up to PHP 50,000 in partnership with CIMB.
GLoan: Go-To Loan for MSMEs
Head of GLoan, Kevin Yu, showcasing GLoan, highlighted: "In just two years, GLoan was able to provide billions of pesos and loans to millions of borrowers, 35% of whom are small business owners." GLoan emerges as a reliable partner for Micro, Small, and Medium Enterprises (MSMEs), offering instant cash loans and swift approval.
ZO Canaria, Head of Fuse Growth Marketing, concluded the event by expressing gratitude and hoping for a fairer and more inclusive lending landscape. He gave a meaningful message: "We hope in your own way you saw how lending is a present but also how we at Fuse believe it could be and should be." He highlighted Fuse's vision of revolutionizing lending in the country, making it more accessible, easier, and fairer.
The "GCASH x FUSE: BORROW FOR TOMORROW" event not only highlighted the introduction of Fuse Lending but also emphasized the organization's vision of a future where financial empowerment knows no bounds. Through initiatives like Sakto Loans and other lending options, GCash and Fuse are striving to create a society where financial freedom is accessible to all, enabling Filipinos to achieve their dreams and aspirations.
To explore more of the GCash App, download it on the Apple App Store, Google Play Store, or Huawei App Gallery.