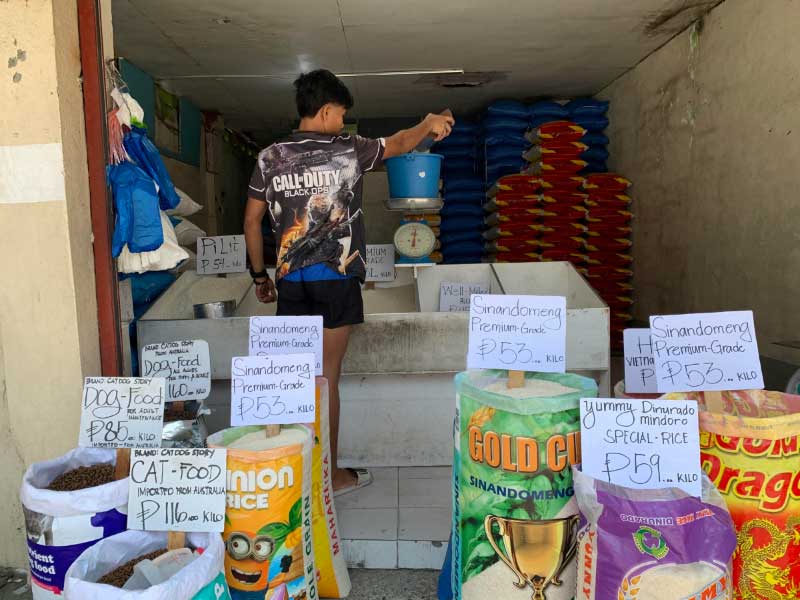 "The government should keep the caps on rice costs as long as these are needed to safeguard consumers against price shocks and counteract potential illegal acts of price manipulation, profiteering and hoarding."
House of Representatives Minority Leader and 4Ps party-list Rep. Marcelino "Nonoy" Libanan made the statement, as he urged the government "to do everything it can to insulate consumers, especially low-income households, from precipitous and excessive increases in rice prices."
"If necessary, the government should also subsidize rice traders, not just small retailers, in order to keep the price caps sustainable," Libanan said.
Libanan, meanwhile, warned that the upward pressure on global rice costs "could expose rice-consuming countries such as the Philippines to international commodity opportunists out to exploit price swings to make money."
"In fact, we are also worried that foreign state actors might take advantage of the situation and try to artificially affect global markets to undermine rice-importing countries and their governments," Libanan warned.
Asian rice prices began creeping up after India, the world's biggest rice supplier, suddenly banned exports of non-basmati white rice in July to prioritize its own consumption amid harsh weather conditions dampened harvests.
The ban has since squeezed Asian rice supplies as Thailand and Vietnam, the world's second and third biggest exporters of the staple grain, struggle to fill the void created by the abrupt loss of shipments from India.
President Ferdinand Marcos Jr. on Aug. 31 imposed a cap on rice prices to suppress further increases that could make the staple food out of reach of poorer households.
Under Executive Order No. 39, the price ceiling for regular milled rice is P41 per kilogram, while the cap for well-milled rice is P45 per kilogram.