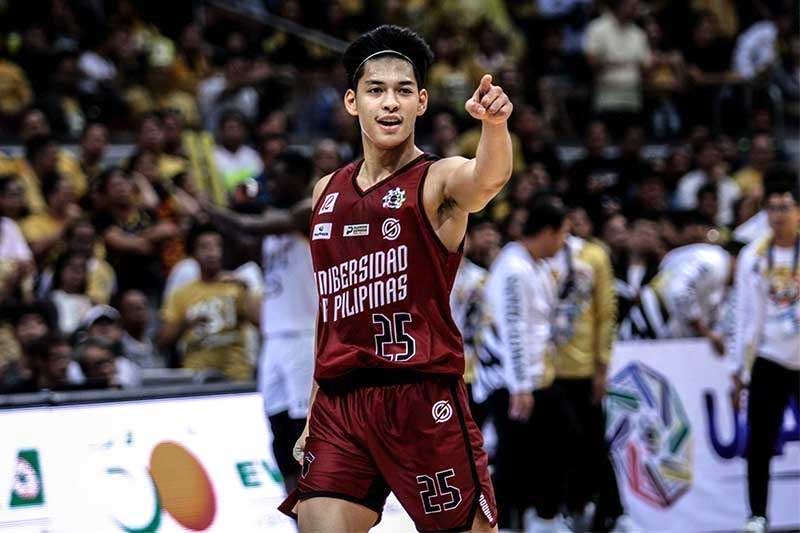 By Leobert Julian A. de la Peña
128 applicants just threw their names in the upcoming 2023 Philippine Basketball Association (PBA) Rookie Draft ceremony on September 17, 2023, to be held at the Market! Market Place in Taguig.
The number of participants just set a new record in the PBA, with the previous set was last 2021 during Season 46 with a registered 97 applicants.
Scouts, team managers, and coaches quickly flocked to the PBA Rookie Draft combine to see the heavy load of talent in the various agility, strength, and vertical tests set by the committee.
Leading the star-studded pool of aspiring PBA rookies are Ricci Rivero, Zavier Lucero, Fran Yu, and Kyt Jimenez.
A UAAP champion with the DLSU Green Archers and the UP Fighting Maroons, Rivero is no doubt one of the most experienced veterans in the batch of applicants.
The shifty scoring guard was once a staple member of the Gilas Pilipinas men's national basketball team and has also suited up on the FIBA 3×3 international stage several years ago.
Rivero was supposed to play in the professional hoops league of Taiwan but an unfortunate injury forced the franchise to terminate his contract, the reason why he flew back to the Philippines.
Meanwhile, Lucero, Rivero's teammate at UP, also passed his documents to play professional hoops in the country.
Lucero was a vital piece to their historic UAAP championship campaign and became the team's energy guy with the length and defensive prowess he possessed under the system of head coach Goldwyn Monteverde.
Also applying to become a rookie in the PBA is NCAA stalwart Fran Yu. A savvy floor general who can stabilize the team inside the court, the Letran Knights star is expected to become a first-round pick come draft night.
Internet sensation Jimenez will also hope to get drafted at Market! Market after attending the Draft Combine that kicked off several days ago.
After his brief stint at Perpetual in the NCAA, Jimenez rose to stardom after showing off his skills at the Mav's Phenomenal basketball YouTube channel.
Jimenez then decided to depart the organization and got tapped to play in the Maharlika Pilipinas Basketball League (MPBL).
Other notable names are Brent Paraiso, Jolo Mendoza, Raffy Verano, Stephen Holt, Schonny Winston, Ken Tuffin, Kemark Carino, and Mark Sangalang.