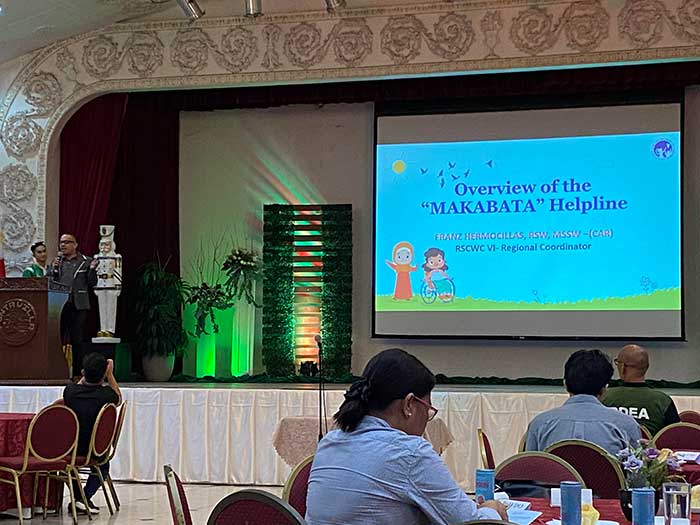 By Mariela Angella Oladive
In a proactive move to champion the rights and well-being of children in Western Visayas, the Regional Sub-Committee for the Welfare of Children (RSCWC) led the kick-off program for the 31st National Children's Month celebration on November 8 at Punta Villa Resort, Arevalo, Iloilo City, bringing together key stakeholders, government officials, and advocates.
The celebration themed "Healthy, Nourished, Sheltered: Ensuring the right to life for all," is in accordance with the National Children's Month Act of 2015 (RA No. 10661).
Council for the Welfare of Children (CWC) Executive Director Usec. Angelo M. Tapales emphasized in his message the significance of the event and called for collective action to protect and nurture the nation's youth.
"Ang pagtitipon natin ngayon ay hindi lamang isang pangyayari, ito ay malakas na panawagan sa aksyon. Ito ay isang tawag na magkaisa upang pagtibayin ang ating pangako [protecting youth and providing them with a safe environment]," Usec. Tapales said.
Department of Social Welfare and Development (DSWD) 6 Regional Director Carmelo N. Nochete echoed the importance of focusing on the welfare of children, especially amid the challenges posed by the impact of pandemic.
Nochete emphasized the crucial role of local councils for the protection of children in ensuring the rights and well-being of the younger generation.
The event also introduced the MAhalin KAlingain ang ating mga BATA (MAKABATA) Helpline 1383, a significant initiative aimed at providing assistance and support to children, parents, and adolescents with diverse needs or concerns.
RSCWC regional coordinator Franz Hermocillas explained the helpline's primary objective: "Makabata helpline primarily aims to develop a mechanism that will provide quick response, monitoring, and feedback through calls, electronic mail, and different social media platforms."
Launched last November 3 in the presence of various government agencies and non-governmental organizations, the MAKABATA Helpline 1383 is poised to play a pivotal role in addressing and reporting instances of child rights violations.
It aims to complement existing hotlines and helplines in the country, offering a vital resource for those seeking assistance in protecting children from various forms of abuse.
The RSCWC, through the MAKABATA Helpline, envisions strengthening coordination among stakeholders, including existing hotlines and helplines, to deliver comprehensive services that protect and fulfill the rights of every Filipino child.
A calendar of activities was also presented, including the 31st National Children's Month (NCM) Congress on November 24-25 and the Regional Children's Contest (RSCWC DSWD) on December 26. These activities aim to raise awareness, promote advocacy, and encourage collective efforts toward building a safer and more nurturing environment for the children of Western Visayas.