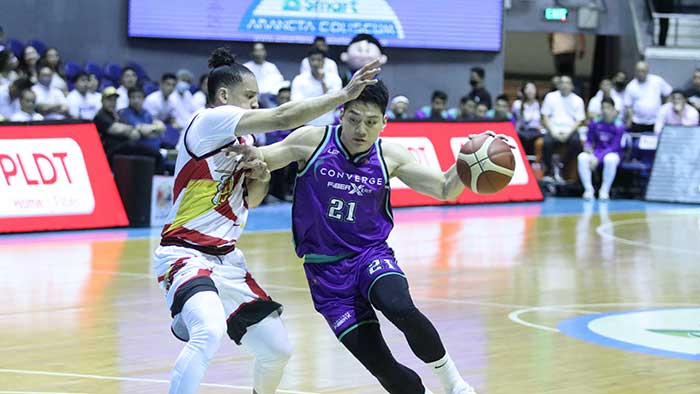 By Leobert Julian A. de la Peña
The San Miguel Beermen franchise just added another star to their already talented roster for the upcoming 2023 PBA Commissioner's Cup.
Welcome to the land of the champions, Jeron Teng.
The development was confirmed last October 18, 2023, after long-time PBA agent Danny Espiritu announced Teng's arrival in San Miguel.
Espiritu added that the former UAAP champion with the De La Salle University (DLSU) Green Archers inked a two-year deal but didn't disclose the specific terms and conditions of the contract.
Last September 19, 2023, Teng formally declared himself as a free agent after departing the Converge FiberXers before the kick-off of the PBA 48th season.
The FiberXers also confirmed Teng undergoing free agency after sending a memo to all PBA teams that they already unconditionally released the slashing guard.
It was reported that Teng's contract with the FiberXers already expired last August 31, 2023, and a new deal failed to come into terms.
Teng became a vital piece to Converge's latest PBA Playoff runs and became an improved scorer under the Aldin Ayo system.
Last season, Teng averaged his career-best in scoring and put up 12.9 points, 5.6 rebounds, and 2.1 assists in the import-laced conference.
Since getting drafted by Alaska last 2017, the physical combo guard averaged 10.3 points, 5.1 rebounds, and 2.3 assists per contest.
Teng was the latest personnel from the FiberXers management to leave their franchise after Maverick Ahanmisi didn't resign from his contract, taking his talents to the Barangay Ginebra San Miguel.