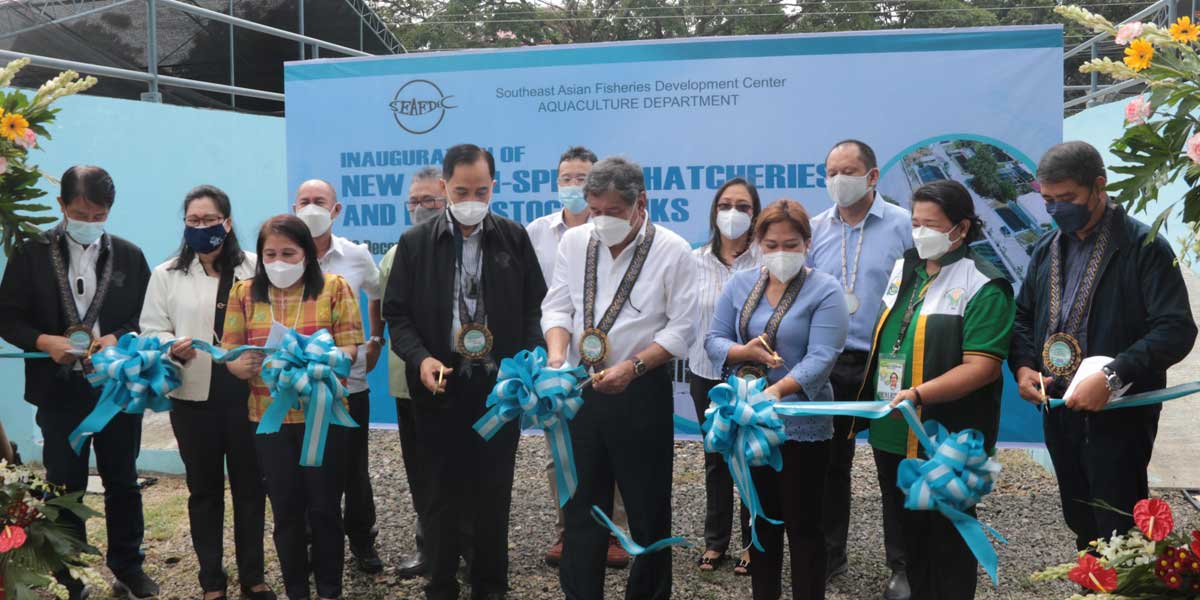 Newly-established aquaculture facilities at SEAFDEC/AQD were officially inaugurated in a ceremony held last Dec. 9, 2021 at its Tigbauan Main Station in Iloilo.
Top executives of the Philippine government, headed by Department of Agriculture (DA) Secretary Dr. William Dar, toured the facilities with Chief Dan Baliao and the members of the SEAFDEC/AQD Executive Committee.
Multi-species hatcheries and broodstock tanks were established to intensify the research center's demonstration and techno-transfer program as well as help address the shortage of aquaculture seeds in the Philippines.
"Science and technology is the engine of growth for aquaculture and fisheries," said Sec. Dar in his speech.
He expressed his gratitude to SEAFDEC/AQD for its work, particularly for the ready-for-adoption technologies it developed for economically important aquaculture species.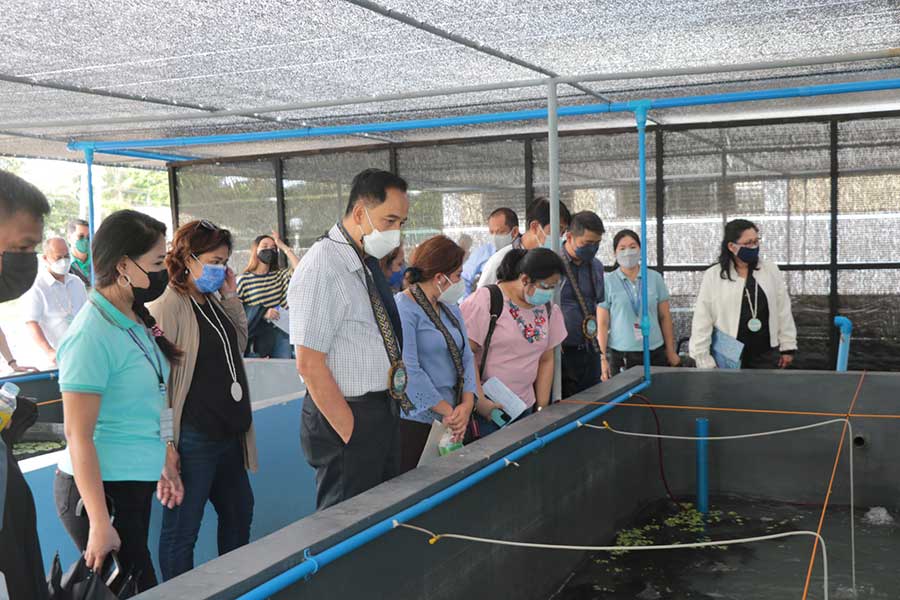 The Secretary then challenged the research center to scale up the verification and demonstration of the technologies in partnership with Philippine government agencies including DA's Bureau of Fisheries and Aquatic Resources (DA-BFAR), National Fisheries Research and Development Institute (DA-NFRDI), and local government units.
"The government is rooting for SEAFDEC/AQD and its efforts towards sustainable aquaculture," he added.